Drive Traffic to Your Store With These Fall Spending Events
During this time of year, it's always Black Friday – Cyber Monday that takes center stage. This comes as no surprise, seeing as Cyber Weekend continues to break records. Last year, Cyber Monday spending reached $6.59 billion dollars in sales.
It's clear that you should participate in a Cyber Weekend promotion, but this isn't the only sales event happening this fall. There will be plenty of other occasions to get traffic to your store, like Halloween, Single's Day, and Boxing Day.
This blog post goes over a list of holidays that don't get as much hype as Cyber Weekend but are still worth your time and drive people to your store. Plus, it includes actionable campaign ideas you can use!
Halloween
When is it? October 31st
Halloween is known for costumes, candy, and trick-or-treating, but it's also gaining ground in terms of spending. This year, Halloween sales are expected to reach $9 billion. The most popular spending categories are candy, decorations, and costumes. But it's also a prime occasion for retailers to plan a campaign or promotion!
What can you do?
1. Create Halloween-themed designs or product collections.
These will appeal to fans of the holiday and the fall season in general, or can even be used as a costume. You can also create products that are more evergreen and can be used year-round. A simple design with a black cat, for example, is stylish even after Halloween.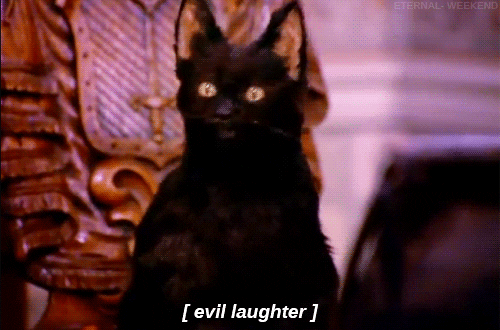 2. Host a contest or giveaway
Ask your followers to share photos of their Halloween costumes, their favorite fall recipe or Halloween candy as a way to drive engagement on your social media profile.
3. Show your Halloween spirit
Share a behind-the-scenes photo of you and your team dressed up in costume! This doesn't necessarily drive sales, but it's an easy way to show your brand's personality and engage with your audience in a fun way.
Single's Day
When is it? November 11, 2018
Single's Day is still relatively unheard of in the Western world, but it's a big deal in China.
Created in 1993, Single's Day was originally meant as an anti-Valentine's Day to celebrate being single. In 2009, Alibaba founder Jack Ma transformed Single's Day into a consumer spending day, spreading the message to treat yourself as a celebration of being single.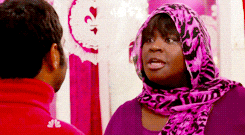 Shopping sprees were initially driven by major discounts offered on Alibaba's Tmall, but these days many other ecommerce companies and brick-and-mortar stores are getting involved, too. In fact, Single's Day continues to break records – in 2017, Single's Day spending reached $25.3 billion, which is double the 2016 Black Friday – Cyber Monday sales.
If your main market is in Asia, this is a shopping day you should definitely be targeting. But Single's Day is gaining ground in the US, so you can also consider offering promotions to your North American audience as well.
What can you do?
Keep in mind that Single's Day is still new in the West. And most consumers are likely waiting to shop during Black Friday – Cyber Monday, so your customers might not want to start spending so early. Your campaigns will have to both educate and entice, so don't feel discouraged if your first try is underwhelming. Continue to experiment! With time, it's possible that Single's Day will catch on.
November 11 is also Veterans Day in the US (and Remembrance Day in Canada), so be sensitive to your audience and what appeals to them.
If you want to truly get into the spirit of Single's Day (and make your campaign work!), offer a deal that's on par with what you'll be offering Black Friday – Cyber Monday. You can frame your Single's Day offer as a pre-Cyber Week deal to encourage getting holiday shopping done early.
Small Business Saturday
When is it? November 24, 2018
Small Business Saturday is essentially the antithesis to Black Friday Cyber Monday. Created in 2010 by American Express, Small Business Saturday was meant as a chance to give small business owners a chance to compete against the big-box retailers offering crazy deals for Black Friday – Cyber Monday.
Small Business Saturday sales hit $12.9 billion in 2017, which is lower than the previous year. But data shows that 70% of American consumers are aware of Small Business Saturday, and 35% of consumers shopped at small businesses online. So this day isn't just meant for local brick-and-mortar businesses.  
What can you do?
If you're a small business owner, use Small Business Saturday to your advantage! You have a story and a personality, which is something big-box retailers often lack. According to a survey by Groupon, 67% of respondents say they prefer shopping at small businesses over national chains.
Remind your customers about Small Business Saturday and promote the idea of shopping small:
Create a banner for your store

Send an email campaign to your list

Share on social media

Use hashtags like #ShopSmall, #SmallBizSat, #SmallBusinessSaturday
Take advantage of the resources provided by American Express. They've created visuals to make it easy to set up your Small Business Saturday campaigns.
Free Shipping Day
When is it? December 14, 2018
The idea behind Free Shipping Day is to drive sales one last time in an effort for consumers to get their gifts by Christmas. Created in 2008 by FreeShippingDay.com, the idea is that retailers who participate need to guarantee their orders will arrive by Christmas Eve and offer free shipping in the process.
It might not be a good idea to participate in this campaign if you work with a print-on-demand drop shipper. With fulfillment time and shipping, orders aren't likely to arrive by the Christmas Eve deadline if placed on December 14th. But if you sell other products that you fulfill yourself, getting involved in Free Shipping Day can help drive some last-minute Christmas sales.
Host a one-day-only free shipping sale for your choice of products and promote it on social media with the hashtag #FreeShippingDay.
Boxing Day
When is it? December 26, 2018
Boxing Day is celebrated in Canada, Australia, the UK, and several other countries that were once considered part of the British Empire. It's very similar to Black Friday – Cyber Monday in the US – it's a major shopping holiday where retailers offer steep discounts.
Nobody knows when Boxing Day originated, or how it got its name. One theory is that it originated in the 1800's when the wealthy would give boxes of gifts to their servants the day after Christmas.
With Black Friday – Cyber Monday gaining more worldwide notoriety, Boxing Day spending has been decreasing. But it still racks in the numbers and can boost post-Christmas sales if your audience is in Canada, the UK, or other countries where Boxing Day is observed.
What can you do?
Treat Boxing Day like you would a Cyber Week sale. Set up your discount and promote it through email and social media.
If you create Facebook ads for your Boxing Day campaigns, make sure you target specific countries that are relevant.
Keep in mind that Boxing Day is after Christmas. So your message shouldn't be about buying gifts. Emphasize that this is a post-Christmas blowout, and encourage customers to spend on themselves while you have a deal going on your store.
Think Outside the Black Friday – Cyber Monday Box
You're not limited to one weekend of sales this season! There's a lot you can target in the lead-up to Christmas, and in the days after. Whether it's an engagement-boosting event like Halloween that doesn't shine with as many sales, or a location-specific spending location outside the US, there's plenty you can do to drive sales and traffic to your store this year.