---
Print file guidelines
Print sizes
In order to print high quality prints, we need high quality print files. So here are Printful's print file design guidelines.
All print files must be scaled to print size. Graphics that do not meet our guidelines might not be printed correctly.
Graphics don't print along the sides of the case.
The 2.93" × 6.1" print file is scaled down proportionately for each phone model. 
---
iPhone 5/5s, SE, 6/6s, 7, 8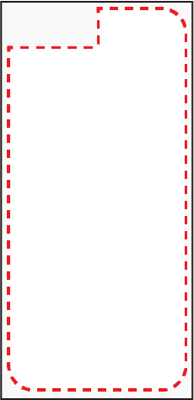 Print file size - 2.93" x 6.1"
Safe print area
iPhone X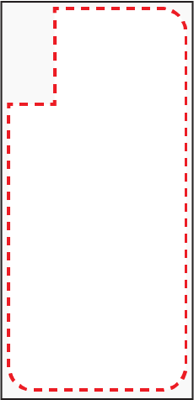 Print file size - 2.93" x 6.1"
Safe print area
Samsung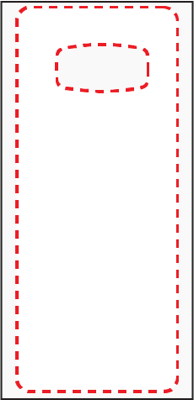 Print file size - 2.93" x 6.1"
Safe print area
---
Transparency Guidelines
Transparency Guidelines
We advise against printing elements that have both transparency and opacity. The contrast between transparent and opaque will be stark, especially for white and lighter tones.
Transparent colors will look very different without the white underbase. Take a look at the photos below for some examples.
We always recommend ordering samples to make sure your graphics come out the way you want.
Keep the placement of the Apple logo and text in mind when designing graphics that are transparent or have no background color.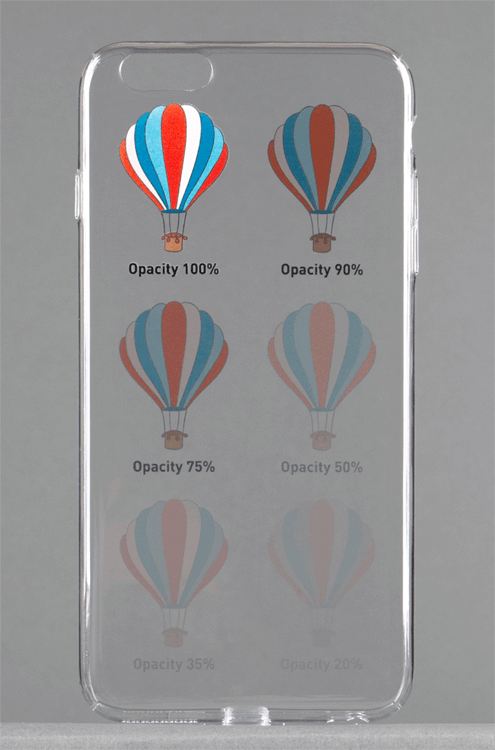 When editing transparencies in Photoshop, it will be referred to as "opacity". Opacity and transparency are the inverse of each other - 100% transparent is completely invisible, and 100% opaque is completely visible.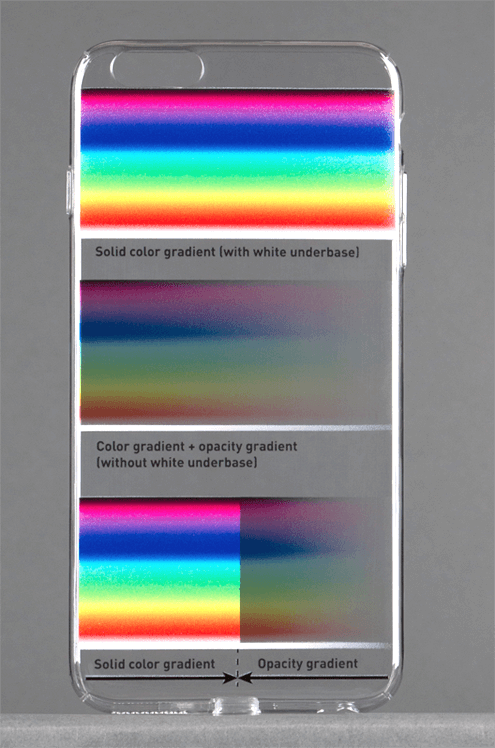 Outside view
In the image above, you can see how solid color gradients with a white underbase compare to color and opacity gradients without a white underbase.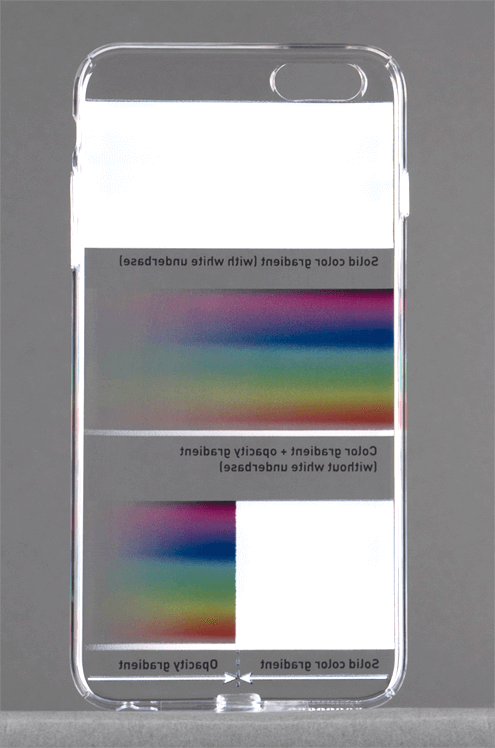 Inside view