Sell on BigCommerce using print-on-demand drop shipping
Automate your order fulfillment in a few easy steps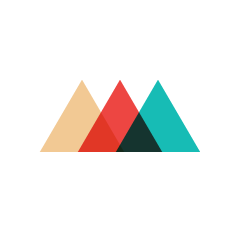 Automated print-on-demand product fulfillment for your BigCommerce store!
Create and sync products in a few easy steps. Configure a few settings and we'll drop-ship your orders for you!
---
Integrate your BigCommerce store with Printful
Integrate your store with Printful in just a few clicks. Upload your designs, and start selling!
Your customer makes a purchase
A customer visits your store and makes a purchase. The transaction happens on your end.
The order is sent to Printful
Printful prints your order
The order is printed and double checked to meet our quality standards.
Shipped under your brand
We ship the order under your name, with your branding on the package on packing slip.
Why use BigCommerce?
Sell unlimited products
There are no limits on the number of products in your inventory
No transaction fees
You're only charged credit card processor fees
Free custom domain
All website plans purchased for an annual term include a year of free domain registration
Affordable
Select one of the 4 pricing plans and pay monthly or annually.
Powerful metrics
Track revenue, visits, traffic sources, popular content, search engine queries, and more.
Wordpress Compatible
Content and commerce combined—BigCommerce supports full integration with WordPress
Products you can sell through BigCommerce
Printed and shipped on demand under your brand
Planning to also sell items produced elsewhere?
Try out Printful Warehousing & Fulfillment
If you're selling products not made by Printful as well, take a look at our Warehousing & Fulfillment service. Store your inventory at our Europe warehouse in Riga, Latvia, and we'll fulfill all your orders for you.
Learn More
Get started with the Printful + BigCommerce
Automate your order fulfillment in a few easy steps