Share your artwork with the world on Inktale
Become part of a new online marketplace in just a few clicks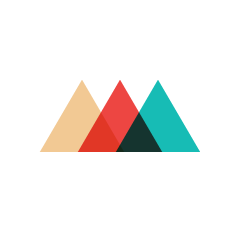 Inktale is an online marketplace where artists sell their designs as easily as possible without the usual hassle of setting up ecommerce stores. Simply sign up, upload your designs, create products, and promote them to your audience. Selling is made easy—you don't have to deal with complicated tax and shipping rates. Once orders with your products are fulfilled, you'll receive your chosen profit margin. Inktale will take care of all the hard stuff, so you can focus on your art and online presence.

Printful has partnered with Inktale to fulfill and ship all orders. Our combined efforts make it easy and automated to sell your products.
---
Create an Inktale account
Add an Inktale store to your Printful account
Choose the designs you want to sell
Pick the artwork from your print file library or upload new designs
Select product categories
Choose and customize the products you'd like to sell
Decide on your profit
Set the end price for each product category
Get started with selling
Promote your store, while Inktale takes care of the rest!
Why go with Inktale?
Easy to use
No upfront or subscription fees, no tech experience needed
Determine your own profit
Earn as much as you'd like by setting your desired profit for every product
Automated tax rules and shipping rates
You don't have to deal with tax and shipping rates as Inktale takes care of choosing the right settings for all buyers
Marketplace benefits
Free shipping for domestic orders over $50 and additional promo opportunities like curated product collections and marketing campaigns
Customer support
Inktale guarantees 100% satisfaction and replies to all customer inquiries
Focus on your art
More time for your designs and store's promotion as Inktale deals with everything else
Here's what you'll be able to sell on Inktale
T-Shirts
Tank Tops
All-Over T-Shirts
All-Over Tank Tops
Sweatshirts
Hoodies
Wall Art
Phone Cases
Tote Bags
Drawstring Bags
Throw Pillows
Coffee mugs
Leggings
Dresses
Skirts
Towels