T-Shirts: fun, vibrant prints
You can't go wrong with a t-shirt. It's a classic staple in every wardrobe. These are some of our favorite prints.
1. Bugabaloo, Inc.
Because who doesn't love a good nap? And after your holiday dinner, you'll probably need one. No longer available. 
2. Danius
An interesting print for the person who loves a little mystery. No longer available.
3. Retrobitios
For your pal that loves all things vintage and misses the days of Pong. 
Home Stuff: posters, mugs, pillows
Posters, mugs, pillows… Instead of apparel, you can always opt for home decor to spruce up the homes of your loved ones.
4. Other Adventures

For the person on your list with eclectic taste. No longer available.
5. GrafoMap
GrafoMap is a little different from the other stores on this list because it lets you create a custom poster map of any city in the world.
6. Dave Conrey Art
Because being lazy won't get you anywhere. 
7. His and Her Wine
Pizza + Wine = Yum.
8. Tomb Buddies
For your tea-drinking, pun-loving pals. 
9. George Glass
For your friends that like a little Nordic inspiration and a pop of color. 
10. NeonTalk
A little 90's throwback for the Millennials on your list. 
Sublimation fun: leggings and dresses
For the fashionistas in your life – these all-over printed products are trendy and fun.
11. DogzPrinted
Comfortable leggings with a cute and festive print.
12. The Inked Elephant
A stylish dress with a subtle brushstroke print. 
Accessories: phone cases, totes, and hats
With these, it doesn't matter what size you get or whether they match decor. These items are universally used and make nice stocking stuffers.
13. That Moxie Chick Studio
For all the doers, planners, and go-getters. 
14. DVLPR
For the person who eats, sleeps, and breathes code.
15. The Awkward Yeti
This store's full of adorable, goofy, truthful designs.
16. The Sarcastic Nutritionist
For all the people in your 'cad squad. No longer available. 
17. Startup Vitamins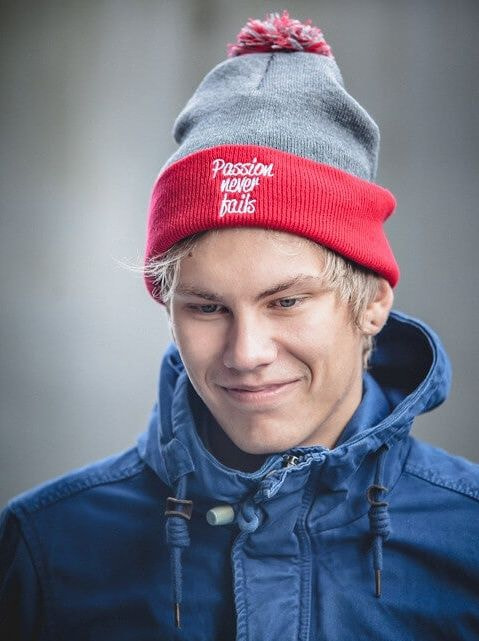 For the entrepreneur that's fueled by passion.
18. The Whiskey Pickle
For anyone who enjoys pickles and bright colors. No longer available.
Time to wrap it up
We hope this list gives you inspiration for your gift list and puts you in the giving mood! Bear in mind that order deadlines are looming – the last day to order with USPS economy is December 8th and after that it's only expedited shipping. So if any of these items interest you, better move fast!
Happy Holidays!