Why Printful ecommerce photography?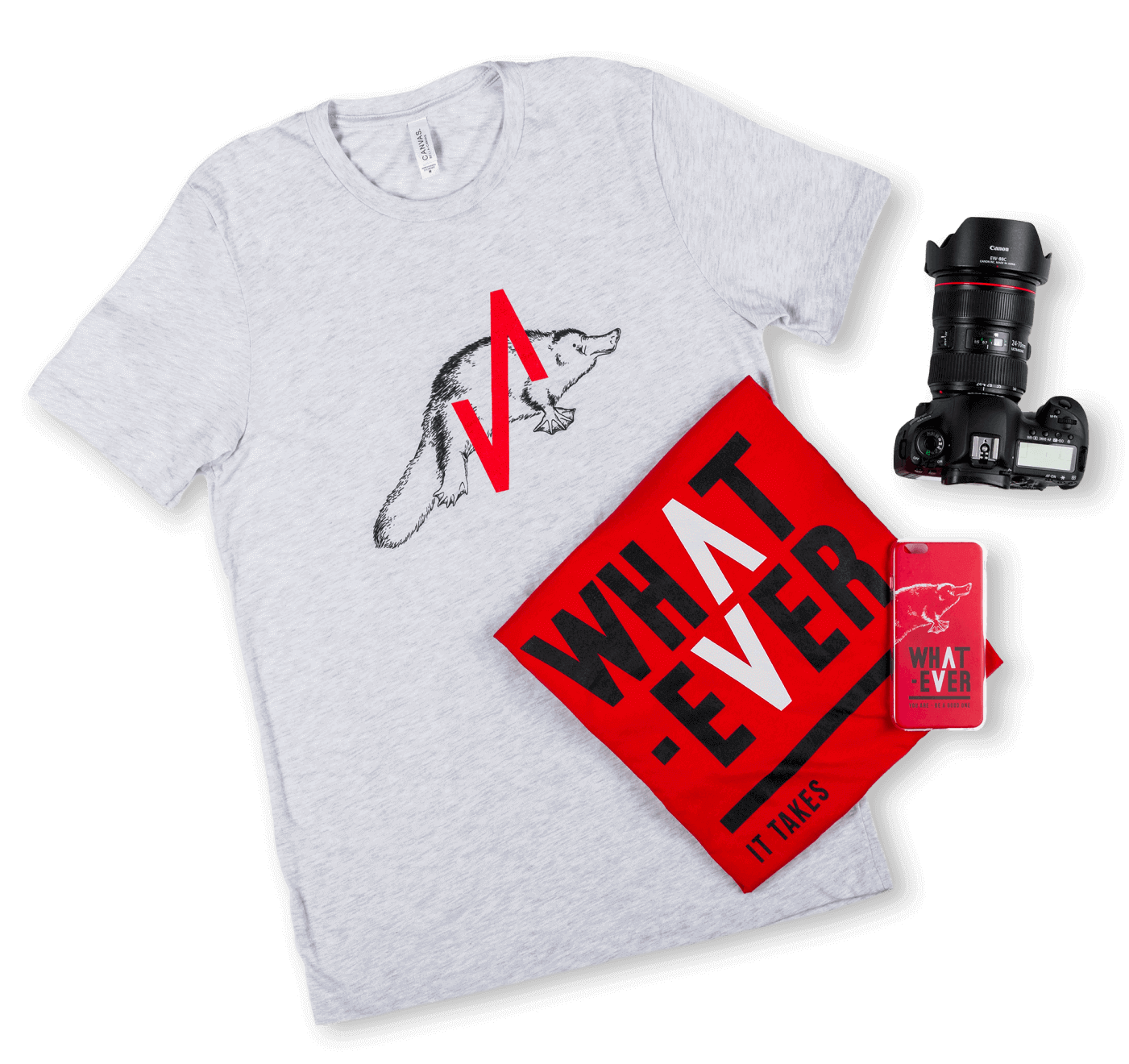 Your brand is in good hands
For our talented team of in-house photographers, only high quality results will do.
You won't have to lift a finger
We'll handle every step of the photography process.
We'll take care of the editing
Photos are ready to use as soon as you get them, with edits formatted for web and social media.
We order samples directly
You don't have to waste time waiting for samples to arrive before shooting—we do it on the spot.
You'll save a bit of money
We'll fulfill the products you need photographed at 20% off.
Sellers already using Printful Photography services
Here's what online store owners have to say about working with Printful Photography services:
Tim and his magicians took my product's portfolio to another level
Printful for me it's not just a company, it's a world-changing entrepreneurship concept, and I just can't help getting more and more in love with them. Their service allowed us to launch our brand worldwide. Besides all the great features they have, one of them that I liked most is their Photography services. Tim and his magicians took my product's portfolio to another level. Photo services staff was always supportive, kindful and efficient. I loved the high-quality photos and the beautiful models they portrayed. Professionalism and talent are the specialties of this team of artists. Thank you!
Maitê Machado
Hengsy
I was extremely happy with the service
I was extremely happy with the service. I had a good conversation with Printful's photo team—I told them how I wanted it and what my wishes were, and I was very pleased because the result met my expectations.
Josefin Thors
Hapy Rel
The photos are so amazing and high quality
I am so thrilled with Printful's photography services, they have exceeded my expectations, and the look and feel of the photos are so amazing and high quality. Tim is patient and courteous to work with. The photos give my website the professional look I have been wanting and I can honestly say, my website has never looked better. All of the pictures showcase my collections perfectly and the model was beautiful and able to execute all of the yoga poses I was looking for. I will definitely be working with Tim again in the future because I can't imagine my website without such striking photography. Your images on your website are so important and I know customers will have a positive first impression of my site because of these photos.
Kim Ashford
Couture Bar
How can we help?
Fill out this form and let us know what you need
Meet our photographers
Tim
For me, photography is always first and foremost a passion. I trained and began my career in Western Australia with a mixture of studio, commercial, and wedding work, and I haven't yet found a photographic genre that can't hold my interest. I'm always looking to take every opportunity to try new things, one of the best things about photography is you get to never stop learning!
Sindija
Photography is not about the ability to press a button at the right time. It is all about seeing—the light, the colors, the objects, the people. I see photography as a unique opportunity to capture my vision and share it with others.
---