Create and sell custom products online
Easy print-on-demand drop shipping and fulfillment warehouse services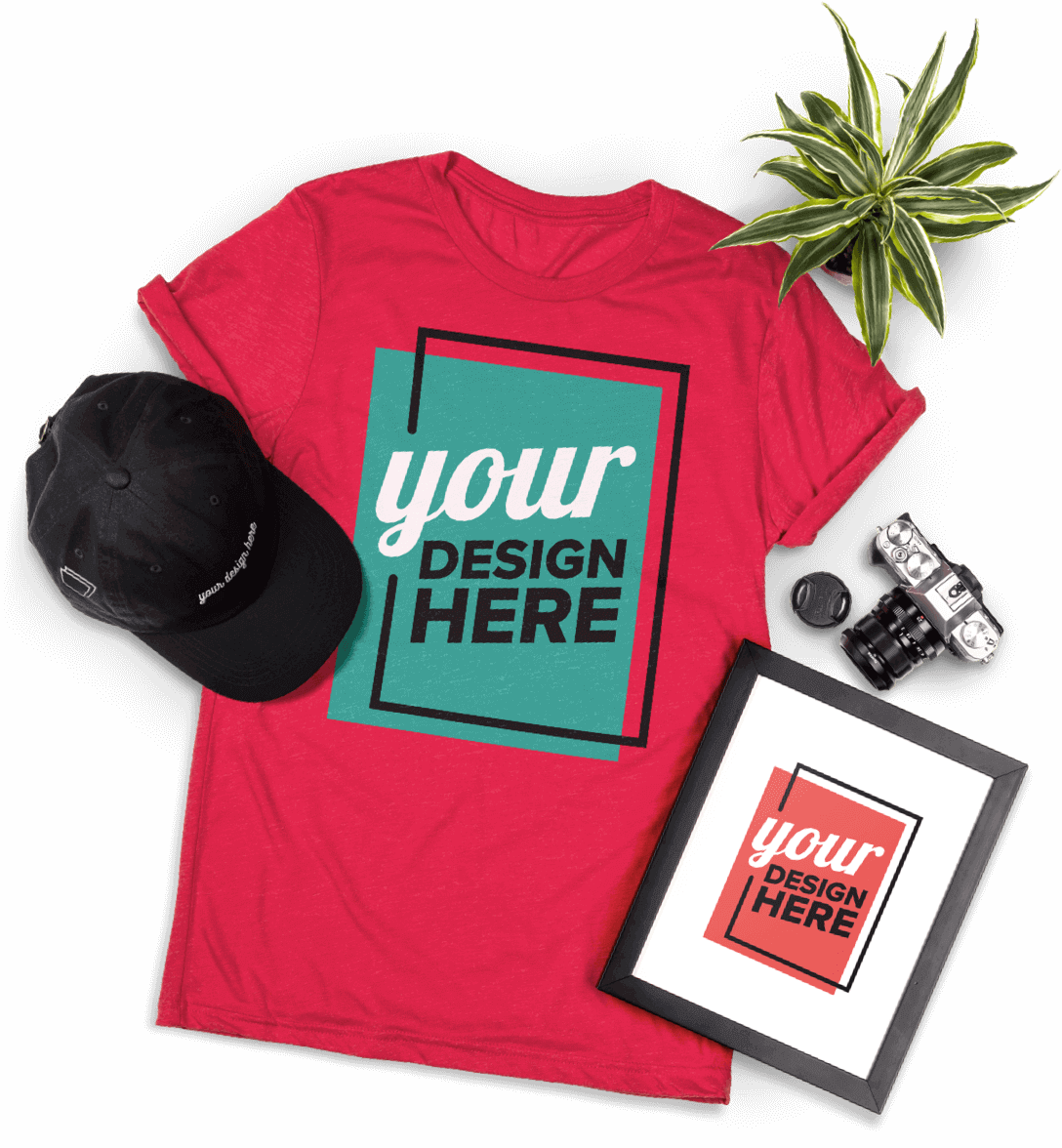 ---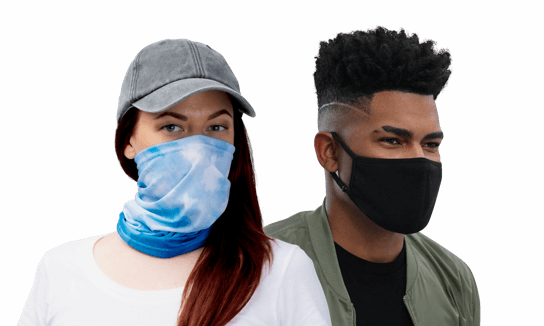 Custom face coverings
Create personalized face coverings in minutes with our easy-to-use design tools. Order without minimums or sell online with print-on-demand drop shipping.
Don't feel like designing? Check out our cloth Face Masks—they're black with no print, and come in two sizes.
Learn more
---
Custom products you can drop ship
Printed and shipped on demand, under your brand!
Visit our product catalog to see the full list of products
---
How it works
This is what happens when a person wants a t-shirt
Your store
Connect your online store to Printful and fill it with products covered in your designs. A customer then orders one of the shirts sold on your store.
Printful factory
That order is automatically sent to Printful where it gets printed, packed and shipped. You get a notification and tracking number when the order is shipped.
Your client
Your customer receives their order in a package covered with your brand, which makes it look like you shipped it out yourself!
Warehousing & Fulfillment
Store your entire inventory in our warehouse, and we'll fulfill all your orders for you.
Save space, save time, and say goodbye to the hassle of packing and shipping items by yourself all in one go!
Learn more
We integrate with these ecommerce platforms
What makes Printful different
Worldwide fulfillment & shipping
We print and fulfill orders in Europe and North America, and ship all over the world
No minimums
Enjoy the freedom to experiment with your store concept and products with no order minimums, expensive equipment, or unsold inventory
Custom branding
All credit goes to you—we fulfill & ship everything under your brand with custom labels, pack-ins, and more
Free to use
No monthly or upfront fees, you only pay for fulfillment & shipping once you receive an order
Complete automation
Our integrations allow automatic order import from your store which makes the fulfillment process quick & easy
Best shipping rates
We partner with some of the best global carriers to bring you the most affordable and reliable delivery options
Managing a large volume business?
Get in touch with our sales team to learn how Printful can help you grow your business
245 000 sq ft
of fulfillment space in five locations
18.9M+
items fulfilled to date
$27 million
invested in printing equipment and tech
What our customers are selling
I've only been using Printful for a few months and I'm already satisfied with the results. They are efficient, high quality, and they know exactly what they are doing. The branding options are phenomenal. Thank you guys for making my business excel.
I love the transparency of the costs, the volume discounts and the friendly customer support that Printful has.
>
Katheriin Liibert, Muhoov
Printful has been integral to my company's early success. They handle all the things I don't have time to worry about, like shipping and manufacturing. Finding them was a godsend!
Ryan McCarthy, Imouri
Create your Printful account for
FREE
No sign-up & no monthly fees
Fill your store with as many products as you want and only pay when you sell or order for yourself.
Discounts on sample orders
Get 20% off and free shipping on sample orders to the USA and EU!
More time for yourself
Focus on building your brand - leave printing, packing and shipping to us
Want to get in touch?
We'd love to hear from you!
Chat with us from the bottom-right corner of any Printful page!
Find more contacts here: printful.com/contacts