Guidelines - Custom Beach Towels
Our towels are all-over sublimation printed, so your ideas are displayed at their max potential. The bold colors and super-soft lightweight material are the definition of cool, so what are you waiting for? Show off your designs in all their colorful glory!
Print sizes
In order to print high quality prints, we need high quality print files. So here are Printful's print file design guidelines.
Graphics that do not meet our guidelines might not be printed correctly. 
It's possible for towel to wrinkle during the sublimation process, which may result in white streaks. Please read our disclaimer page for more info on sublimation printing.
Designs are printed on one side of the towel; the other side remains white.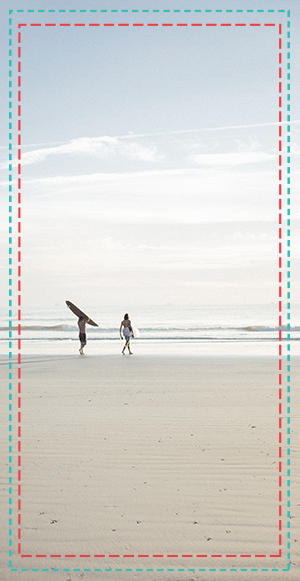 Print file size - 62 × 32"
Actual towel size - 60 × 30"
Graphics that will expand beyond this boundary will be cut off
Safe print area - 57 × 28"
Keep important text or graphics within this area
Must follow print file guides
File formats
Please submit your files in JPG, PNG or PSD format/at least 150 dpi.

File dimensions & uploading
Please maintain dimensions when saving and uploading to Printful.
We require full-bleed images to avoid white areas around the edges of the beach blanket.
Remove guidelines when saving image-based file (.JPG or .PNG).

Outline your fonts
All fonts in the print files should be converted to outlines so you don't have to send over the font files. See this tutorial on how fonts affect your print files and how to format them.

Custom logo
Beach blankets don't have a custom tag option. If you would like your logo printed, simply include it in your design.