and more
---
What is drop shipping by definition?
No need to think about inventory or storage, just you and your business.
With the drop shipping business model, you can sell products in your online shop through a product supplier. So you as the owner don't have to worry about inventory or product storage, simply ship your orders on-demand from your supplier.
---
Custom products you can drop ship
Printed and shipped on demand, under your brand!
---
Your store
Connect your online store to Printful and start selling products
Printful's fulfillment center
When a customer buys from your store, the order is automatically imported to us, where we fulfill, pack, and ship it.
Your customer
We send the order with your design to your customer
Drop shipping vs managing your own inventory
Compare these two to find the best option for you
Drop shipping
| Pros | Cons |
| --- | --- |
| No need for inventory | More competition |
| Easy to experiment | Less control over fulfilment |
| Easy to add new products | |
| No huge investments | |
Keeping inventory yourself
| Pros | Cons |
| --- | --- |
| Less competition | Inventory costs |
| More control over fulfillment | Risk of leftover stock |
| | Time consuming |
| | Requires storage space |
| | Complex fulfilment and shipping process |
Why choose Printful as your print-on-demand dropshipper?
Sell the best-quality custom products without any inventory or fulfillment hassles
Trustworthy customer support
Our friendly customer support team will answer all your burning questions at any time of the day.
Custom branding
Printful is a white-label company, meaning that your customers will only see your brand when they receive your product. Take advantage of customizing labels, and packaging slips.
High-quality result
We carefully handpick the best products and materials that will look and feel the nicest after fulfillment.
$50.3M
invested in printing equipment
1,800+
person team across North America and Europe
$873M+
sold by customers through Printful
35.6M
items trusted to deliver
Reviews from successful dropshipping store owners
It was easy to get my shop up and running
I created my online shop with Printful & Storenvy because of its low startup costs, usability, and design of both websites, and built-in integration with other platforms. It was pretty easy to get my shop up and running with brand new products in time for the holidays!
Laurie Sumiye
Laurie Sumiye Studio
$10 million in gross revenue
We decided to start an e-commerce business because we could start very very little cash. Using the print-on-demand model, we cold test numerous designs without spending money on buying stock. GearBunch has generated in excess of $10 million in gross revenue since its inception.
Dan
GearBunch
I am very happy with the service
I am very happy with the service that Printful offer. The quality of the prints are of a very high standard and a lot of my customers comment on the quality which is always good when you're selling Art work.
Steve Ash
SteveAshIllustration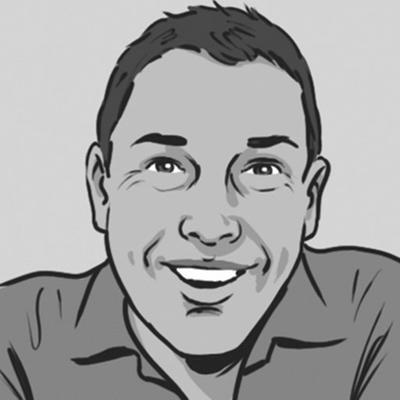 Frequently Asked Questions
This depends on factors like your niche, profit margin, marketing strategy and target audience. Explore these factors to find the most profitable product for your business.
First you should figure out your niche and choose a platform on which you will sell your products. Check out our store set up guide that will help you find your way in the ecommerce world.
Printful won't charge you any starting or monthly fees, but some ecommerce platforms might. The average starting budget would be $50-100 to cover the costs of a domain name, ecommerce platform subscription and social media promotions. As for the products, we only charge you once an order is made. That means you don't need to purchase any products in advance.
Your profit will depend on your product design, platform, niche, and marketing strategy. When adding products to your store, you choose your retail price. Once your customer makes an order on your store we charge the fulfillment price. Meaning your retail price - Printful fulfillment charge = your profit.
You don't necessarily need to own a website, but you will need a platform to sell your products on. We have plenty of integrations that you can use for your online store. Look through them and find the best option for you in our ecommerce integrations list.
You generally have less control over the printing process and you might not be able to customize your products as much as you'd like to. Also, since it's so easy to get started with a business model like this, there will be a lot of people trying to do the same thing you are.