Sell on eBay using print-on-demand drop shipping
Become a seller on the popular marketplace in minutes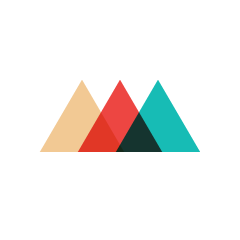 With over 180M monthly visitors, eBay is one of the few industry leaders with years of experience in ecommerce. Printful's integration makes it easy to become a seller on one of the most popular marketplaces.
---
Create and register your eBay account
It's free to get started
Link your eBay account with PayPal
This allows your orders to go through smoothly
Create your Printful account
Sign up or log in to your Printful account to connect it with eBay
Add and sync products to your store
Use our product push generator for that
Set up your shipping
To make sure your orders are sent out smoothly
You're all set!
All orders will automatically import to Printful
---
Some important things to note
It's free to create an account on eBay! They don't charge subscription fees, but they charge 10% of every sale made on their platform as well as a $0.35 listing fee.
eBay doesn't support live shipping rates – flat rates only.
Works on all international eBay marketplaces, from the USA, Europe and all the way to Australia.
Only fixed price listing format is supported (no auctions).
New users have a limit of 10 variants and a total of $500 in retail value.
Why choose Printful + eBay?
It's free to set up
You only pay when an order is made
Get noticed
Boost your listings to get more exposure
Sell right from your phone
The eBay app makes listing products even faster and more convenient
Automatic fulfillment
Printful prints and ships orders automatically
Reach millions
Drive traffic from Google Shopping to your listings
White label
No Printful branding—orders look like they came from you
Custom products you can drop ship with Printful
Printed and shipped on demand under your brand
Visit our product catalog to see the full list of products
Planning to also sell items produced elsewhere?
Try out Printful Warehousing & Fulfillment
If you're selling products not made by Printful as well, take a look at our Warehousing & Fulfillment service. Store your inventory at our Europe warehouse in Riga, Latvia, and we'll fulfill all your orders for you.
Learn More