Sell on PrestaShop using print-on-demand drop shipping
Join a community of more than one million users and contributors with our PrestaShop addon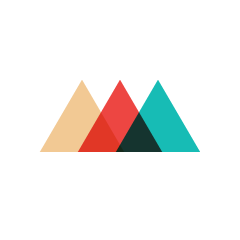 Start selling print-on-demand products in one of the biggest open source ecommerce platforms for free
Connect your PrestaShop store with Printful with our addon. Spend your time creating custom designs and let us take care of the fulfillment and dropshipping for you!
---
Integrate your PrestaShop ecommerce store with Printful
Use our PrestaShop addon to connect your store to Printful for free. Upload your designs, and start selling!
A customer places an order for your product
A customer buys a product from you. The transaction happens on your store and you get paid.
Printful receives the order
The order is automatically sent to Printful through the module and we charge you our price for fulfillment.
Printful prints your order
We print your order at our facilities and double-check that it meets our quality standards.
We ship it for you
We ship the order to your customer with your branding all over it, not ours.
A few things to note
The current PrestaShop module only works with PrestaShop Download
PrestaShop Download is free, you just have to pay for hosting (you can use Siteground for this)
Why sell on PrestaShop with Printful?
White Label
Make your products shine with your ecommerce store's branding, not Printful's
No Minimums
Designs printed on-demand, meaning you're never left with excess stock.
24/7 Support
Support staff around the globe mean you can always get help when you need it.
Features
PrestaShop includes more than 600 features and 5,000+ modules and themes on their marketplace.
Customizable
Use thousands of ready-made themes and modules or create your own for a custom store.
International Possibilities
PrestaShop is available in 65+ languages, so you can sell anywhere
What can you sell with Printful?
Printed and shipped on demand under your brand
Planning to also sell items produced elsewhere?
Try out Printful Warehousing & Fulfillment
If you're selling products not made by Printful as well, take a look at our Warehousing & Fulfillment service. Store your inventory at our Europe warehouse in Riga, Latvia, and we'll fulfill all your orders for you.
Learn More