2. Unisex clothing
The genderless clothing trend has had its ups and downs in the history of fashion. As people care less and less about gender-specific clothing, unisex apparel is the shining star. In fact, unisex clothing was the biggest contributor to fashion & apparel sales in Australia last year.
Unisex clothing is a truly universal thing to sell online. You don't have to limit yourself and sell to a specific gender. With gender-neutral clothing there's a lot of space for creativity—experiment with unique silhouettes, play with interesting color schemes, and break some boundaries!
3. Sports equipment
2020 saw a big spike in demand for sports equipment in Australia and the rest of the world. Stuck at home, Aussies were very keen to turn their living spaces into mini workout areas. It was time to get some dumbbells, resistance bands, and get to work. 
Exercise equipment is popular not only when people are spending ridiculous amounts of time at home. Even in normal circumstances, we can see jumps in demand—like, at the beginning of the year when people are determined to achieve new goals.
When choosing dropshipping suppliers in Australia for sports gear, make sure of the durability of the items they're offering. You wouldn't want anyone to get hurt while using the equipment. 
You can also turn your store into a one-stop-shop for the athletic crowd. How about dropshipping sportswear and exercise equipment in the same store?
What we previously thought would only belong in a doctor's office has now become a part of our daily lives. Items such as hand sanitizers, face masks, neck gaiters, and touch tools are likely to stick around for some time. Some people take a longer time to adjust and feel completely safe, and some plan to implement more hygiene-related rituals in the future as well.
What's more, safety items are not just for safety anymore, but now also serve as a form of expression and uplifting spirits. Design and dropship a collection of unique face masks, so your customers can show off their style and feel safe at the same time. 
5. Tech & appliances
Items from this category are one of the most profitable dropshipping products. You just have to decide which ones call out your name.
Take a look at the search volume for smart lights. It shows a growing demand for these products, especially over the last few years.
There are a lot of possibilities with tech products and appliances. You can dropship items most people know and love, like smartphones, tablets, and smartwatches. Or you can also go a more niche way and offer products with interesting features that not many people know about.
For example, did you know that mug warmers were a thing? I didn't but it sounds like a great solution for my bad habit of leaving tea mugs around the house and only remembering about them an hour later. 
Important to keep in mind! Tech items and appliances tend to have complex instructions with long blocks of text (that, let's be honest, rarely anyone reads). Make sure you understand how the product works and explain that to your customers. Think like a customer that has never seen your product before and wants to use it.
6. Sustainably made and eco-friendly items
People are introducing changes in their daily life to take better care of our planet. Australian shoppers are no exception—87% are more likely to buy products that are produced ethically and sustainably. 
On-demand production is a more sustainable business model than traditional retail. By dropshipping on-demand products, you're helping your customers make a less wasteful choice. With print-on-demand, the product is customized only when an order has been placed, meaning there's no leftover stock that ends up in landfills.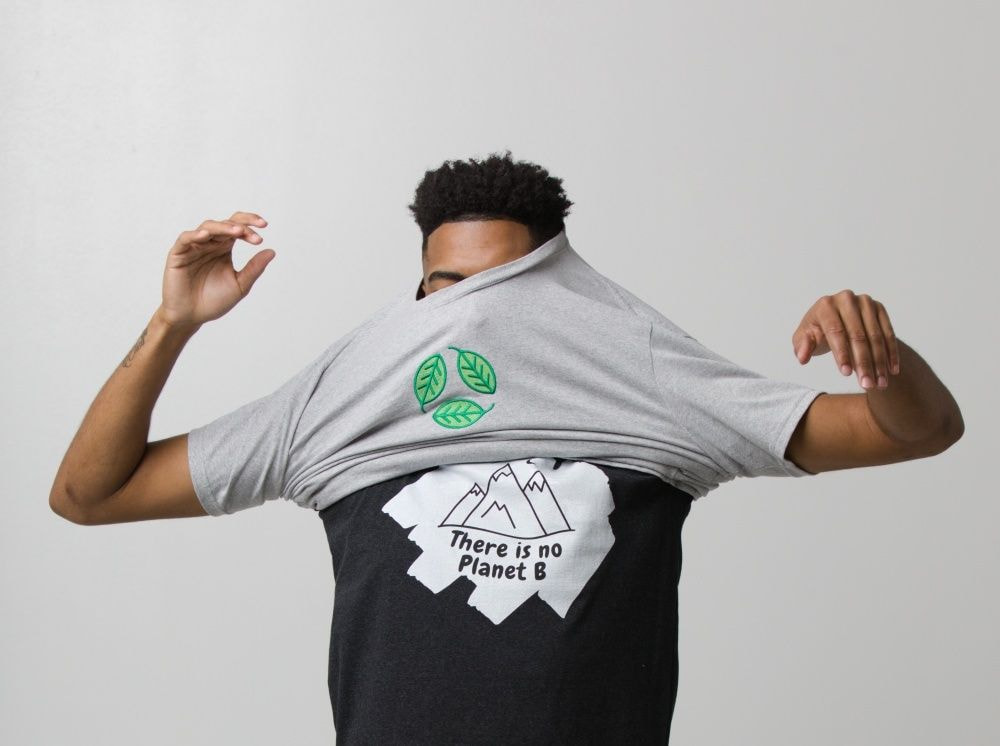 If you want to sell dropshipping products like clothes and also think about the environment, choose dropshipping suppliers that offer eco-friendly apparel options. You can also search for the companies' corporate social responsibility (CSR) strategies to find out more about their stance on sustainability. 
Be careful and don't engage in greenwashing. It's a practice when a company's marketing is attributing and exaggerating environmentally-friendly qualities to their products, services and/or policies. Never lie about your products and always do research about your fulfillment partners. 
7. Streetwear
Oh, streetwear. It's been a hit for several years now, and it's not going anywhere just yet. In fact, one of Australia's biggest online retailers is a premium streetwear store Culture Kings. 
The success of streetwear can be attributed to the fact that it can be worn anywhere—from the first rows of fashion shows around the globe to the comfort of your own home. 
However, there's more to it. An interesting trend with this type of clothing is that its purpose tends to shift from practical to more fashionable. For example, Dickies started off as a company that produces clothing for farmers but has now grown into a well-known street & skate wear brand. This phenomenon also happened to Champion, a brand that's widely popular nowadays.
8. Nostalgia clothing
Fashion goes round in circles. Those high waisted wide jeans that look like they're from a 70's movie scene are cool now! Graphic 90's tees are also on fire. Oversized outfits à la early 2000's? Popping and back on the streets.
So why is clothing with a vintage aura coming back and why does it belong in your Australian dropshipping journey? Because nostalgia-centric marketing works like a charm! Just ask Gucci, Forever 21, Adobe, and Pepsi—they've all done it. 
We tend to trust something that we know well. That includes brands, values, and everything else that reminds us of our childhood, youth or just past in general. Nostalgia brings people comfort and a sense of continuity and belonging. Establish a brand and offer your customers things like tees with funky prints that give a major blast from the past.
9. Wall art
For an artist, selling wall art is a no-brainer to earn some extra income with prints. If you're not an artist but can appreciate art—you can outsource the designs, establish a store, and become an art curator.
Art lovers also love the merchandise. Once you have a bestselling poster, you can branch out into other merchandise, like mugs, postcards, and phone cases.
Tip: if you outsource the designs, make sure you do it legally. Research trademarks, copyright laws, and public domains. You can't just take a picture off the internet and put it on a poster.