What types of social commerce are there?
To help you get started, let's go over different types of social commerce that you can implement in your business strategy. 
Shoppable ads
Shoppable ads provide businesses with the opportunity to sell products through sponsored posts. You can tag products in your ad and take shoppers directly to the showcased items. For example, if I see a t-shirt I like, I don't have to research the brand online and look for the tee in their product catalog. Instead, I can simply click on the post and order my next favorite tee immediately from the social platform.
Shoppable ads are available on several platforms including Instagram, TikTok, and Facebook. One of the main benefits of using this type of social commerce is that you can track your ad's effectiveness. You see which ads convert into purchases and which don't. 
Depending on the platform, there are different tools and features you can use to target the right audiences, optimize your goals, and ultimately drive sales.
Plugins, buttons, and chatbots
Social plugins, buttons, and chatbots offer even more options for selling your merchandise. To choose the best types, you need to do some research and decide which options will work best for your store. 
Plugins let you connect your online store to social media and take advantage of the best of both worlds. For example, the CedCommerce plugin lets you integrate your WooCommerce store with Facebook Marketplace. Other plugins enable you to integrate shoppable posts into your website. 
CTA (Call-To-Action) buttons and swipe-up links let you direct shoppers from social platforms to your website. Although it is not as straightforward as shoppable ads or in-app checkouts, your customers are still able to browse your shop without leaving the social media site. 
Chatbots are AI generated conversations with customers that help them find what they're looking for on your website, save you time, and boost sales. You can integrate them into your website to guide customers through frequently asked questions and help them navigate your online shop.
Another widely used type of social commerce is social media checkout. It gives shoppers the possibility to choose and buy a product right from a social media app like Instagram or Facebook. 
When customers discover a product they like in a brand's post, they can click on it, choose the right size and color, and proceed to the checkout all while staying on the same platform. 
The first time someone uses the in-app checkout on a platform, they'll need to add their name, email, billing information, and delivery address. But if the information is already added to the platform once, it takes just a couple of clicks until the purchase is done. 
Within the same app, it's also possible to receive shipping confirmation, track your packages, and contact the seller. That makes the whole process simple and convenient.
What is the difference between social commerce and ecommerce?
Social commerce is a subset of ecommerce that includes only the services that are provided within the various social media sites. Ecommerce is a broader term that encompasses all online shopping—online stores, marketplaces, apps, and others. 
Lately, a lot of internet users shop and browse social platforms on their mobile devices and social commerce platforms let you combine both experiences in one, making the shopping experience fast and hassle-free. 
But that doesn't mean social commerce is better than ecommerce. There are pros and cons to both. Depending on your target audience, you can choose which sales method suits your brand best and what kind of digital marketing to use.
If your target audience is on social media channels, social commerce is a good choice, as it lets you remove parts of the sales funnel and streamline your checkout process. But if your target audience doesn't use any of these platforms, it might be best to keep your online store up and running.
What are the pros and cons of social commerce?
Social commerce can help your brand grow, but it's not a one-size-fits-all solution. You have to weigh the pros and cons and decide what works best for your business. Let's first take a look at the advantages of using social commerce.
Converting followers into buyers
It's likely that your brand already has a presence on social media and you're creating various types of content, depending on your digital marketing strategy. Selling on the same platform makes it easier to use enticing content and promotional campaigns to convert followers into buyers. Plus, you can track the impact of your digital marketing content more easily.
Generating social proof 
Social media comments, likes, and shares—you can't get better proof of product and service quality. Social commerce brings social proof and shopping together in one place. 
Social media allows customers to easily see if your brand has a decent follower base and trustworthy reviews. The comments are made by real people, so prospective customers can ask them follow-up questions to find out more about an item they're interested in. 
You can also collaborate with influencers who promote your product or service. People love seeing the products in action and trust people they can relate to. That means you don't need big names to tap into influencer marketing, just find the right micro influencers for your target audience. 
Brand awareness and loyalty
Social commerce enhances your social media presence, which, in turn, helps you build brand awareness and customer loyalty. Customers want to see the people behind a brand and interacting with your followers will make them more likely to remember you and return to your shop.
Selling your products directly on Instagram, Facebook, or other platforms will bring prospective buyers one step closer to becoming customers, as they'll be able to make the purchase immediately on your page. 
Mobile shoppers are the future. As mentioned before, most social media users browse apps on their phones, instead of laptops. A lot of people also use phones and tablets for shopping. Being a part of social commerce lets you reach customers in a way that's convenient for them. 
A vast global audience 
Social media apps have an advantage over traditional online shops—there are millions of people already using them. Similar to ecommerce marketplaces, there's an established following. That gives you the chance to promote your products to the right target audiences all over the world. 
Disadvantages
Now, let's look at some of the disadvantages of using social commerce.
Keeping up with your audience
Selling on social channels means investing a lot of time and effort into your content and interactions with your audience. You also have to follow and keep up with the latest social media trends to use them in your marketing. 
It's not enough just to create a store on Instagram or TikTok—you have to make it stand out with original content to captivate your audience and convince them your brand is worth their money. 
Social platforms are also heavily reliant on user-generated content. If you create shareable content, it's possible your followers will share it with their social networks, so you should always make sure your content is up to par.
Limited number of potential customers
Even though you'll have a global and versatile audience on social media, it'll be limited to your social media platform users. That's why it's better to have a traditional online shop as well to reach the people who don't use these social media platforms. 
Less organic traffic
Selling on social channels means less organic traffic for your store. Even though on some social media platforms you can reach people by creating original content, advertising is the main tool you should use to drive traffic to your store to get more sales. With social commerce, it will be hard to bring in new customers without investing money into targeted advertising. 
Impact of negative feedback 
Your success connecting and making sales on social media sites is largely dependent on social proof and customer satisfaction. Social proof can make or break a customer's trust in a brand and its product quality. 
Negative feedback can impact your brand's reputation. But it's even more important how you respond to bad reviews and comments. Always try to resolve any issues customers have to reduce the impact negative comments have on prospective customers. 
What are the most popular social commerce platforms?
Instagram
60% of Instagram users use the app to discover new products, which means Instagram is a great place to market and sell yours as well. That means you need an Instagram Business account.
On Instagram, you can engage your audience with your brand story, creative promotions, and visual storytelling. You can also create shoppable posts and ads for Instagram Checkout, as well as use the built-in shopping solutions in stories, the explore tab, IGTV, and reels. 
To improve the customer experience even more, you can create Collections and sort your products into various themes. Instagram also offers a Product Detail Page where you can add pricing and descriptions to your products.
Facebook
Facebook Shop is another popular platform, used by around 250 million shoppers worldwide. To be discovered by customers, you need to create a Facebook Business profile. From your Facebook page, you can manage multiple shops. 
Once you have a profile, Facebook Shop will help your brand get discovered: the app will suggest your products to users based on their preferences. Facebook integrations also allow you to sync your product catalog to your ecommerce store platform or website. It saves you time and effort, as you don't have to add your products manually. 
Another plus of Facebook Shop is that you can interact with customers not only in comments but also on WhatsApp and Messenger, which makes providing customer support and answering questions and concerns very simple.
TikTok
Right now, TikTok is one of the most popular sites in the world. It offers you and your brand access to over 1 billion active users with the highest engagement rate among all social platforms. 
TikTok offers you a chance to create a smooth path from browsing to buying with shoppable reels and live videos. You can track your progress with the TikTok Pixel add-on, which helps you analyze user behavior. You can then use your findings to build foolproof digital marketing campaigns. 
To start cashing in on TikTok, search what other brands are doing and build on their successful campaigns with your own original content. If you're not so sure what to create, you can also collaborate with micro influencers who will generate content that promotes your products and attract more customers to your store. 
Pinterest
Pinterest has 454 million active users, and 89% of them use the app for shopping inspiration. Use it to your advantage and benefit from Pinterest's selling opportunities. 
On Pinterest, it's possible to turn your whole product catalog into shoppable pins with product pricing and other information and allow users to shop directly through the Shop Tab on your profile. To build customer trust, you can verify your profile and receive a Verified merchant badge. 
Users are also able to create shopping lists, which makes it easy to find the products they like and leave the shopping for later. It's especially useful on Pinterest, since Pinterest users are slow shoppers, taking up to a week to make a purchase. However, they spend twice as much money on products as people on other platforms.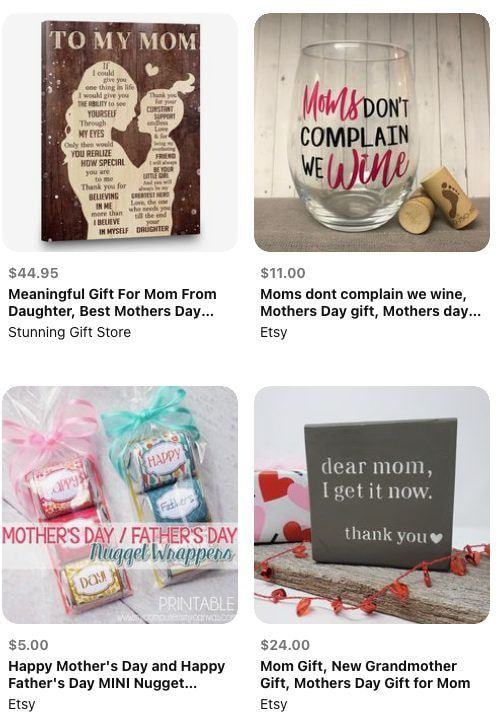 Spotify
Spotify offers a great marketing solution for artists. You can have your music and your merch on the same platform and easily offer it to fans. Spotify's built-in marketing tools will help you bond with your followers and drive sales. Spotify Advertising will also help listeners discover your podcasts or music. Check out our blog on how to sell merch on spotify to find out more.
Is social commerce the future?
Social commerce has already become an incredibly popular subdivision of ecommerce, and it's expected to grow exponentially over the next few years. If you want a part of the profit, it's time to add social commerce to your marketing strategy.
Depending on your service or product, you can choose the platform and type of ecommerce that suits your brand best. You can either connect your online store to social sites or integrate social commerce into your website. Or do both! With the right content and strategy, social commerce will definitely help your brand succeed and generate more sales.
How do I start capitalizing on social commerce?
To start using social commerce, you need to create a social commerce strategy.