Sell on Gumroad using print-on-demand drop shipping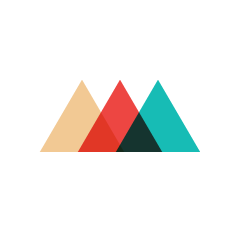 Spend more time on what really matters - creating
setup with a few clicks
on demand printing
white label fulfillment
no upfront costs
no risk
easy additional income
---
Integrate your Gumroad store with Printful
Integrate your store with Printful in just a few clicks. Upload your designs, and start selling!
Your customer makes a purchase
A customer visits your store and makes a purchase. The transaction happens on your end.
The order is sent to Printful
Printful prints your order
The order is printed out within 3 business days, and double checked to meet our quality standards.
Shipped under your brand
We ship the order under your name, with your branding on the package and packing slip.
What Gumroad users are already saying:
Create and sell designs on these products
Printed and shipped on demand under your brand
Planning to also sell items produced elsewhere?
Try out Printful Warehousing & Fulfillment
If you're selling products not made by Printful as well, take a look at our Warehousing & Fulfillment service. Store your inventory at our Europe warehouse in Riga, Latvia, and we'll fulfill all your orders for you.
Learn More
Getting started is completely free
with no upfront fees or monthly subscription rates.