Ship print-on-demand products with ShipStation
Connect to Yahoo, Walmart, Magento for automatic print fulfillment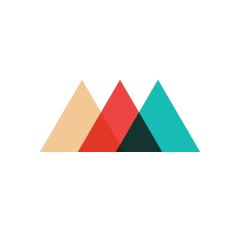 ShipStation is the world's leading web-based shipping solution that helps ecommerce retailers import, organize, and ship orders quickly and easily. ShipStation leads its field with over 160 integrations to the top marketplaces. Use it in combination with Printful to manage your outside inventory all in one place, or to connect with marketplaces like Walmart and Yahoo.
---
Connect to ShipStation
Connect your ecommerce platform account (Walmart, Magento, etc.) to your ShipStation account.
Connect to Printful
Connect your Printful account to your Shipstation account
Magic!
Orders that show up in ShipStation will show up in your Printful account.
Ta-da!
Orders will be printed and shipped automatically.
Important things you need to know
The first order for every new, unique product variant will not import as an order ready for fulfillment.
It will show up as an unsynced order with unsynced products in your Printful dashboard.
Subsequent orders from your Shipstation store (selling channel) will be ready fulfillment automatically, if you have done one of the following in Printful:
synced the new product;
or submitted that order manually.
Once the product has been synced, the next time an order with this product is submitted, it will begin awaiting fulfillment automatically. Keep in mind that each product variant is considered a unique product and needs to be synced to a Printful item and print file.
You'll have to keep track of your incoming orders to sync any unsynced products.
Five fulfillment centers
We're located on both sides of the big pond to bring you closer to your customers
No minimums
We print everything on demand so you can order as much as you need and you don't have to keep an inventory
Custom branding options
We print and ship everything under your brand with custom labels, pack-ins, and other branding options
Free signup, no monthly fees
You only pay when you submit an order, and only for the products you order
Automated order import
Orders you get at your ecommerce store are automatically imported into our system and sent to fulfillment
Low shipping rates
We partner with global carriers to bring you many affordable and reliable shipping options
---
Sell a variety of products through Printful
Printed and shipped on demand under your brand
Planning to also sell items produced elsewhere?
Try out Printful Warehousing & Fulfillment
If you're selling products not made by Printful as well, take a look at our Warehousing & Fulfillment service. Store your inventory at our Europe warehouse in Riga, Latvia, and we'll fulfill all your orders for you.
Learn More