Vibrant colors
With the world in such a dark place for the last couple of years, it's no surprise that people are now turning to bright colors in their product designs. Yellow will be particularly popular this year, as it has dominated the runways, from soft pastels to vivid neons.
Having knowledge of color theory will help you find the right shade, mix and match colors, and create a well-balanced, vibrant design.
Want to go crazy with the bright colors? 90s-inspired designs would be perfect for this. Millennials are nostalgic for the 90s, a time when they were younger and had fewer responsibilities. Use that nostalgia to your advantage and create designs with a 90s aesthetic. You can incorporate neon colors, abstract shapes, and throwback fonts to give it that 90s feel. It's a great way to jump on the vibrant colors trend.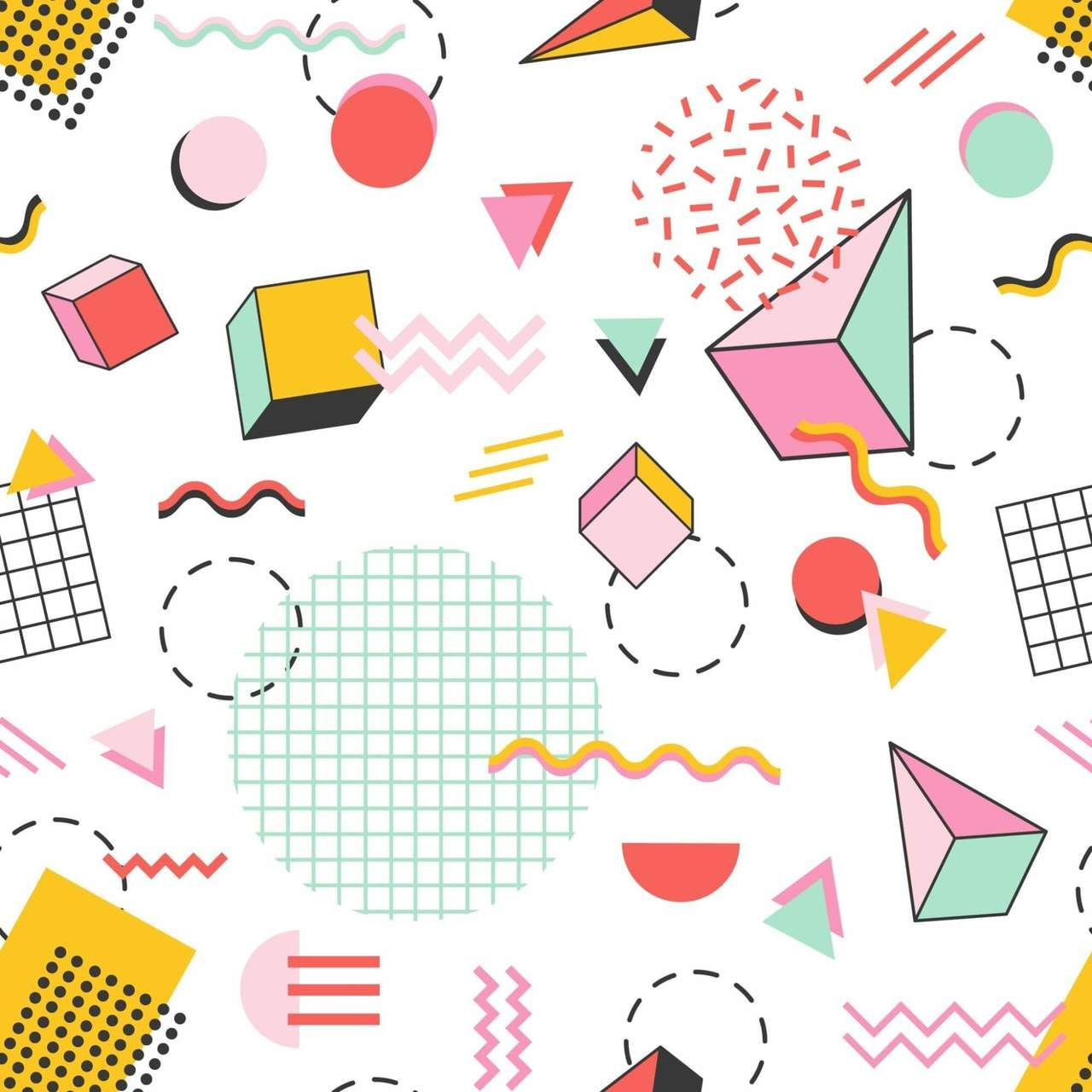 Bonus tip! To be extra confident that your design turns out as you envisioned it, I'd recommend reading our color matching guide.
Optical illusion
Next up is the elusive optical illusion. These are images that trick your brain into seeing things that don't exist or seeing them from two different perspectives.
This trend has been featured by some of the world's largest luxury brands, like Gucci and Prada. Moschino even created an entire collection based on optical illusions in 2017! Now optical illusions are making a comeback, so why not hop on the bandwagon and give them a try?
One particular variation that you can experiment with is the hybrid illusion. It's an image with overlaying semi-transparent visuals and it's perceived by the human eye in two different ways, depending on the viewing distance. You'll get the best results if you create all-over print products with this style because the all-over print technique offers the possibility to create semi-transparent designs, unlike direct-to-garment (DTG). Transparent or semi-transparent graphics don't translate well in DTG printing. You can learn more about it here. ​​
For this example, I've used an all-over print hoodie to create a simple text design. You can see the word create from a distance, and as you come closer, you can see the other part of the message become visible.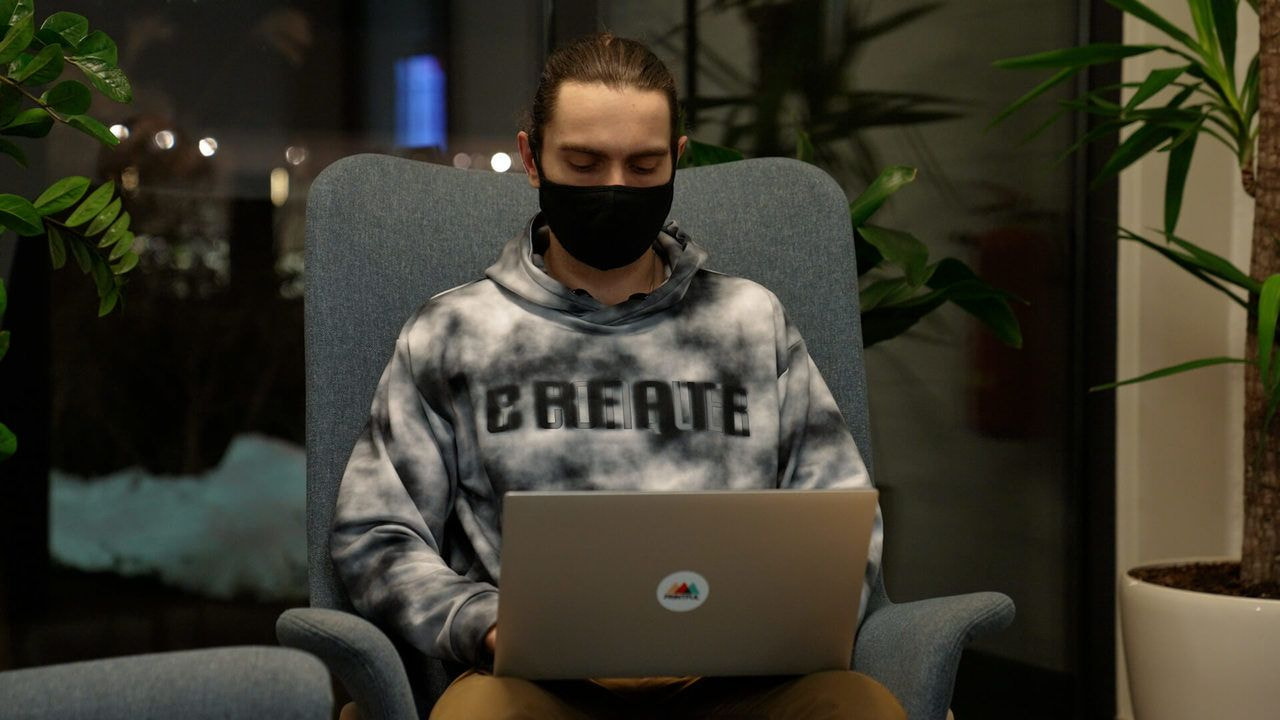 Not sure if optical illusions are your thing? Keep reading to find out if embroidery is a better fit!
Custom embroidery
This all-time classic design technique takes a spot among the top trends this year as well. Embroidery represents a bold, personal, and fresh take on products that otherwise might seem ordinary.
In 2022, there are two trends in embroidery that you should pay attention to—floral patterns and animal-inspired designs.
Floral patterns have been in fashion one way or another for a long time, but this year embroidered floral patterns will be particularly popular, according to fashion gurus.
Learn More:
Topics like sustainability and animal welfare have received increasing attention worldwide, so using animal imagery in your designs will attract potential shoppers who're interested in these issues. Plus, visuals with animals and flowers are incredibly versatile—you can create designs for children and adults alike.
An easy way to experiment with floral embroidery is by using our Design Maker. We offer a clipart collection with minimalistic nature-inspired designs that you can pair with text captions. This way, you can apply minimal effort to try out this trend in your store.
The main thing to remember is that custom embroidery isn't printing, so it requires an entirely different approach to creating a successful design. Gradients, drop shadows, distressed textures, and shading aren't possible, and you can only use solid colors and shapes in your designs. To be sure that your embroidered design looks great, always order a sample first.
If you want to give embroidery a shot, here's an in-depth video about embroidery guidelines to help you out.
Art deco
Last but not least, here's a trend that's making a comeback—art deco. This art style originated in France in the 1920s and has had a huge impact worldwide in the visual arts, architecture, and design. Compared to the other entries on our list, this trend is often associated with opulence, so the end result usually has a luxurious feel.
Some of the most common elements of art deco design include:
Geometric shapes (triangles in particular)
Straight and smooth lines
Floral patterns
Golds and silvers
Zigzags
Figures from Greek and Roman mythology
Exaggerated curves
The designs usually consist of two or three colors at most—one for the background, and the other one (or two) for the letters and displayed elements.