6. Reading
Reading is a popular hobby, and a lot of people consider themselves proud bookworms at heart. But what some don't know is that you can get paid to read books and write reviews at your leisure!
Most of us rely on reviews to help us decide whether or not a book is worth buying, so publishers often try to spread the word about new books by paying for honest reviews. Companies like Kirkus Media, Reedsy Discovery, BookBrowse, and Booklist Publications offer between $5 to $60 per review depending on the book, so if you go through books like wildfire you could net yourself some extra cash writing reviews.
You could also earn money by recommending books to others on TikTok, Instagram, or Youtube, and use affiliate links for each review post. It's a good idea to focus on a niche genre, like contemporary romance, historical fantasy, or something else you thoroughly enjoy. If you choose a genre you love, you'll be able to better connect with fans and followers.
7. Drawing and graphic design
Art is a profitable hobby that's well suited for making money online. Not everyone knows how to draw or has skills in graphic design, so good designers can get paid very well for their work. A few different ways you can earn money are through selling original drawings, game art, prints, or freelancing as an art teacher. Read on to learn more.
Original drawings, like paintings or graphic illustrations, can sometimes be slow to sell, but you can earn a lot of money for each piece due to the originality of your work.
Think about selling artwork online through DeviantArt, Etsy, or other platforms, and make sure your photographs make your art stand out. If you want to sell in person, look for art galleries, collectors, or local pop-up markets to find prospective customers.
Learn More: How to Sell Art Online and Make Money
If you're selling online, receiving product reviews from customers who've bought from your store helps encourage future customers to buy. Reach out to people who've ordered from you and ask them for a review to start building your social proof—or, testimonials about good service and quality products from happy customers. Social proof helps prospective customers know that your business is legitimate and your products are as you describe them. If you manage to get a few good reviews, future customers will have more incentive to trust your store and buy from you.
You can also earn money by selling prints online in the form of posters, canvases, postcards, and more. To sell your prints, look for a reputable print-on-demand company like Printful and upload your designs onto products that suit your artwork.
Edit the design onto the product photos and make sure your mock-up pictures look as close to the real product as possible. Put these items up for sale on platforms like Etsy, Amazon, Ebay, or your own website. If you choose the right provider, all you have to do then is focus on marketing your products to your audience. Whenever a customer orders your product, the print-on-demand company creates and ships the item to the buyer—saving you a lot of time and effort.
Charge a fee to teach art or graphic design
If selling isn't what you want to do, why don't you try teaching art? Art is one of the best hobbies to convert into a teaching side hustle, and if you're good, potential students will know that you have experience worth learning from.
You can teach online or in person depending on your preference. If you decide to teach online, you can use UpWork, Fiverr, Reddit, Preply, or Cafetalk to find students. Decide on your rates, link art that you've made to your profile, and you're ready to advertise your lessons.
If you prefer teaching in person, you can advertise with local groups or on social media, or put up flyers in popular locations in your city.
If you decide to go the social media route, make sure you build a presence by creating quick and simple tutorials on your Youtube channel, Instagram, or TikTok account. If your following grows, you could even start to earn money from views. Just don't forget to link your social media accounts to your teaching profiles so potential students can see more of your skills and experience.
Use Patreon or other subscription-based platforms to earn money from followers outside of your social profiles. You can determine subscription tiers and offer exclusive content or how-to videos to subscribers who pay higher monthly subscription fees, allowing you to offer more and earn more from your audience.
Since a hobby is something done during leisure time for pleasure, browsing and using social media qualifies. Not only is it a great hobby for those who like to connect with others, it can also be a real money-maker, netting some people a full-time income.
About 4.62 billion people are now on social media, so that means a lot of businesses (both new and old) need to get their presence on social networks to stay competitive. Take advantage of this and start your own business running social media accounts for others. Use platforms like UpWork, Fiverr, Linkedin, or make your own online business to advertise your services to others. If you understand social media well, you can make money simply by creating business Instagram accounts, LinkedIn pages, or Facebook pages for other people and setting them up properly. You can also charge for each post you make and for any time you spend engaging with comments or messages from their customers.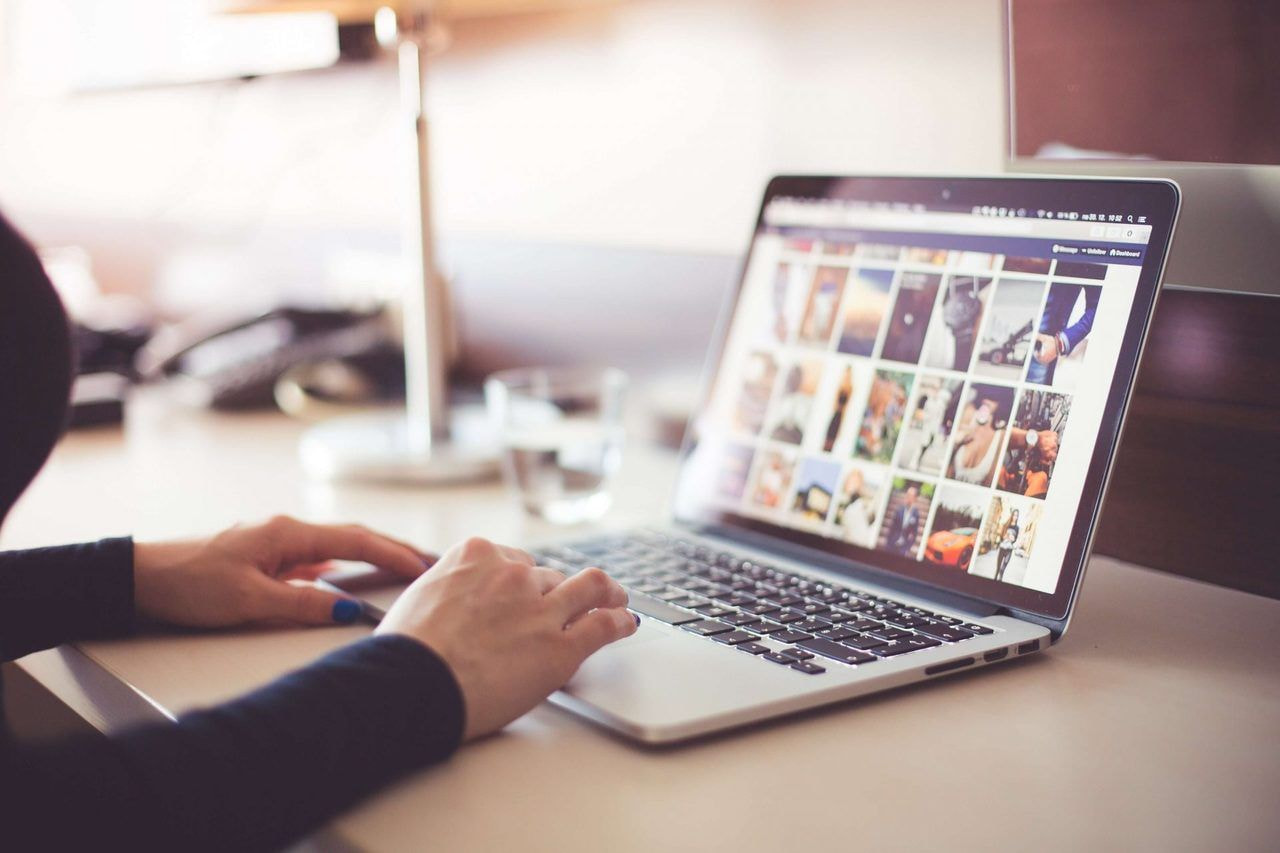 A lot of people turn this side hustle into a full-time business because of how in-demand social media managers are, but you should only do this if you actually enjoy running social media accounts full-time.
Alternatively, you can try your hand at becoming a TikTok, Instagram, or Facebook influencer yourself to earn extra money. Influencers are people with large followings who can advertise helpful products or services related to the content they make. They earn money from affiliate links, promotional paid posts, subscriptions, or selling their own products.
Learn More:
For example, someone running a blog on cooking recipes can recommend great quality pans and other kitchenware to their followers in exchange for a bonus from the manufacturing company.
If you create great content around your niche and grow your following, you can reach out to brands and secure high-paying deals in exchange for your advertising services. This way, your followers get good product recommendations related to their interests and you can earn money in your spare time.
9. Furniture flipping
Creative people who like working with their hands can take it to the next level and hunt on Facebook marketplace, Gumtree, or other social platforms to find old furniture to upcycle. You can resell the finished product on other online marketplaces, your own store, or through local listings for a higher amount than you originally paid for it.
Another way to boost your earnings is to make videos sharing your upcycling process on Youtube, TikTok, or Instagram. There are plenty of people who want to learn how to make their existing furniture look better, so if you make interesting, educational content for them, you'll reap the rewards of a bigger following. You can use affiliate links to advertise great painting or wood products, share furniture you've upcycled for sale, or just earn money from subscriber-based income and donations to your channels. There are lots of ways to grow your network and earn extra cash from your social presence if you put in the time to build it up.
Offer lessons online or in person to teach people how to upcycle their furniture with you guiding them through the process. You can set up meetings on Zoom, Google Meet, or Skype, and charge a fee for people to join and participate in your lesson.
In these lessons, it's a good idea to show people exactly how you upcycle furniture in full detail and answer questions directly. You can also offer to add attendees to a private email list where you'll advertise more high-end products or private one-on-one meetings to help turn their interest into a long-term skill.
10. Photography
Everybody can take a photo on their smartphone, but most people lack the expertise to turn regular photos into photographic masterpieces. If you're experienced with photography and know how to make photos look amazing, then you can upload and sell photos on stock image marketplaces for businesses to buy.
Some famous marketplaces include Alamy, Dreamstime, Getty Images, and Shutterstock. There are many more marketplaces available online that allow you to sell stock photos, and help you build up passive income as you upload more photographs over time.
Photography also opens the door to creating your own product line. Create and sell prints using your professional photos with print-on-demand services like Printful. All you need to do is apply your photos to products and create a mockup, then you can order a sample and see if you love the final version. If you do, put the product up for sale on your online store and advertise through social media. With print-on-demand, the product is only made once it's purchased, which saves you time and money when it comes to handling stock or warehousing.