You want your college dorm room to feel like home since that's where you're going to sleep, study, and chill. Let's go over some cozy dorm decor ideas to make your room a homey nest. 
Blankets
Who doesn't love a good wrap blanket? Especially when you're done with the day, want to wrap yourself like a burrito, and forget about all the worries in the world.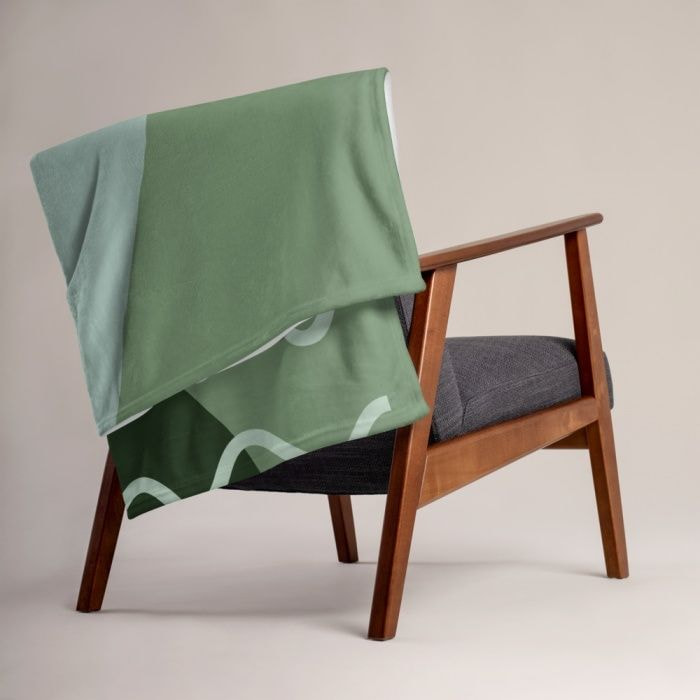 If you're looking for a blanket with heavenly softness levels, I suggest you check out Printful's throw blanket. Printful blankets are also known for their vibrant prints and high quality, and they're super easy to design. 
You can make the blanket whatever you want—it can be a pretty decor piece or even a funny inside joke between your friends.
Throw pillows
Another timeless dorm bed decor idea is pillows. I believe there's no such thing as too many pillows: they're great to grab for a quick nap, and they do a fantastic job of making your room feel a little more dressed up. 
Don't be afraid to give your room some personality by getting pillows of different shapes, all decorated with your custom designs!
Bean bags
A bean bag will only fit a dorm that has some additional space.
If you find space for a bean bag, it'll be the perfect chill spot or reading nest. Get a bean bag cover and just add a filling of your choice. A good tip is to check out your nearby thrift shops to find used bean bags and find fillings. It'll be way cheaper than in a craft store!
Refresh your space with accents
Accents can elevate your room's vibe and really tie everything together. Look for accents in your nearest home goods store, but be sure to include your favorite trinkets from home. 
Here are some more cool dorm decor ideas to add color and flavor to your living space.
Plants
Decorating with plants is a cool dorm decor idea for making any space feel a little more alive. These green wonders not only look beautiful, but also purify and humidify the air, making you happier and relaxed.
If you're a busy student who can't keep their plants alive for dear life, pick greenery that's low-maintenance. For example, different cacti and succulents, jade plant, string of pearls, and English ivy require less frequent watering than other plants.
Mirrors
Another great college dorm decor idea is the classic mirror. It'll bring more light into your room as well as the illusion of extra space. Put it in the right place, and it'll become your favorite spot for selfies and OOTDs.
You can choose a big statement mirror and lean it against the wall—no drilling and hanging necessary. Or you can go the gallery wall route and attach several smaller mirrors to your wall with the help of double-sided tape. 
If you're easily distracted, I suggest avoiding placing mirrors right next to or in front of your study desk. 
Reed diffusers
Since you can't light candles in most dorms for fire safety reasons, fragrance sticks are a great alternative. Here's why:
Just like a candle, they can make your room smell good
They look chic, especially if put in a cool vase or glass bottle (DIY dorm room decor idea—pick a plain vase and customize it)
Take a peek at design trends
As you can see, the decor ideas I mentioned above are fully customizable according to your taste. 
In case you're not sure of the design vibe you want to go for yet, I got you. 
Here are some trends that are hot this year, predicted to pick up some steam next year, and are sure to look lovely in your room.
Shades of green
From lime to sage, in both fashion and interior, hues of green are IN right now. Lately, people are looking to bring the feel of nature into their urban homes more, and green works great for that. 
Green is not as tough of a cookie as it may seem (at least it did to me). You can build a harmonious space combining green and pretty much the whole rainbow. 
Mixed with earth tones
Green with gold elements
Sage green with mauve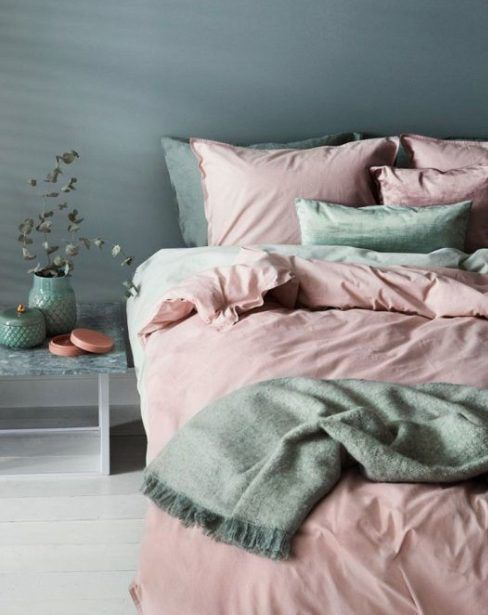 Japandi design
Japandi refers to the combination of Japanese and Scandinavian design. Japandi is characterized by minimalism, sleekness, and functionality. This is quite a new trend that blends the best of both design styles.
Japandi combines the Scandinavian concept of hygge (coziness, warm atmosphere, hominess) and the Japanese notion of wabi-sabi (beauty is imperfect and short-lasting). 
The typical Japandi interior will have a lot of muted, neutral colors, natural materials, and warm textures.
Maximalism 
A trend that's almost the complete opposite of Japandi is maximalism. It's completely blown up—searches for maximalism decor on Pinterest have gone up three times the past year. Experts have guessed it's likely because people spent more time at home re-evaluating what kind of interiors bring them joy.
The main concepts that can be observed in maximalist spaces are:
Explosive colors
Repetitive patterns
Statement pieces
A mix of textures and colors
Blend of styles
What I particularly love about maximalism is the fact that such interiors are very personal to the owner. Maximalism celebrates the unique taste and character of the homeowner and encourages them to show it in their home. In maximalism design less more is more and you shouldn't hold back on expressing yourself.
Put the decor in your room before buying it
Sounds impossible, but it's quite easy! You can check out how your dorm decor idea will fit in your actual room. Here's how you can do it with Printful's Design Maker:
Go to printful.com and click Design Maker in the header menu.
Choose your product from the left side menu. I went to Home & living > Wall art and then picked the Enhanced Matte Paper Poster.
Choose the size, orientation, and then add your design. You can upload your own artwork by clicking Choose file or make your design from scratch with free clipart and ready-made designs by clicking Add Clipart or Add Quick Design.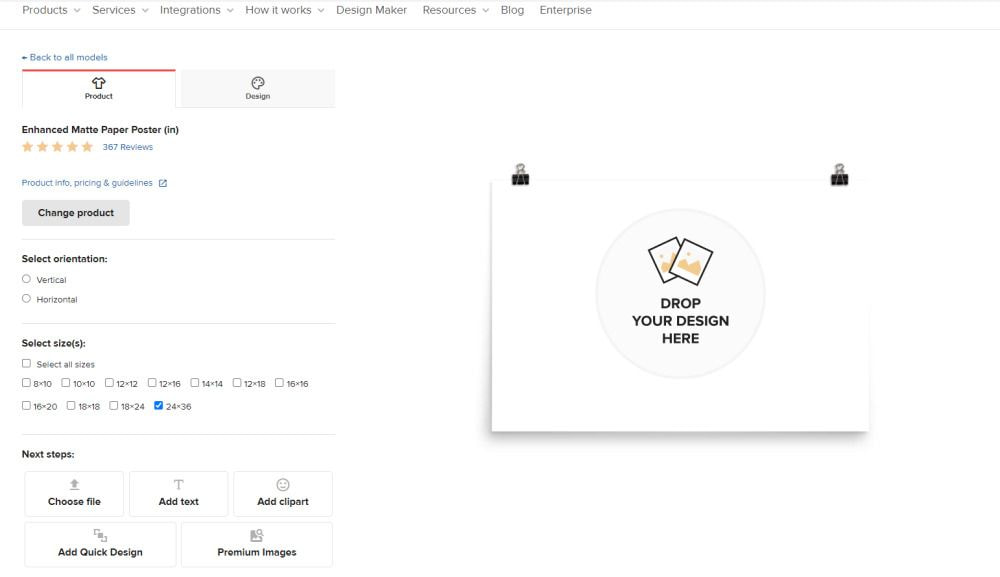 When you're done designing, press Continue.
Then choose Transparent mockups. That'll give you an image of your product with a transparent background which you can then easily put on top of a picture of your room. Make sure to download a PNG file to keep its transparency.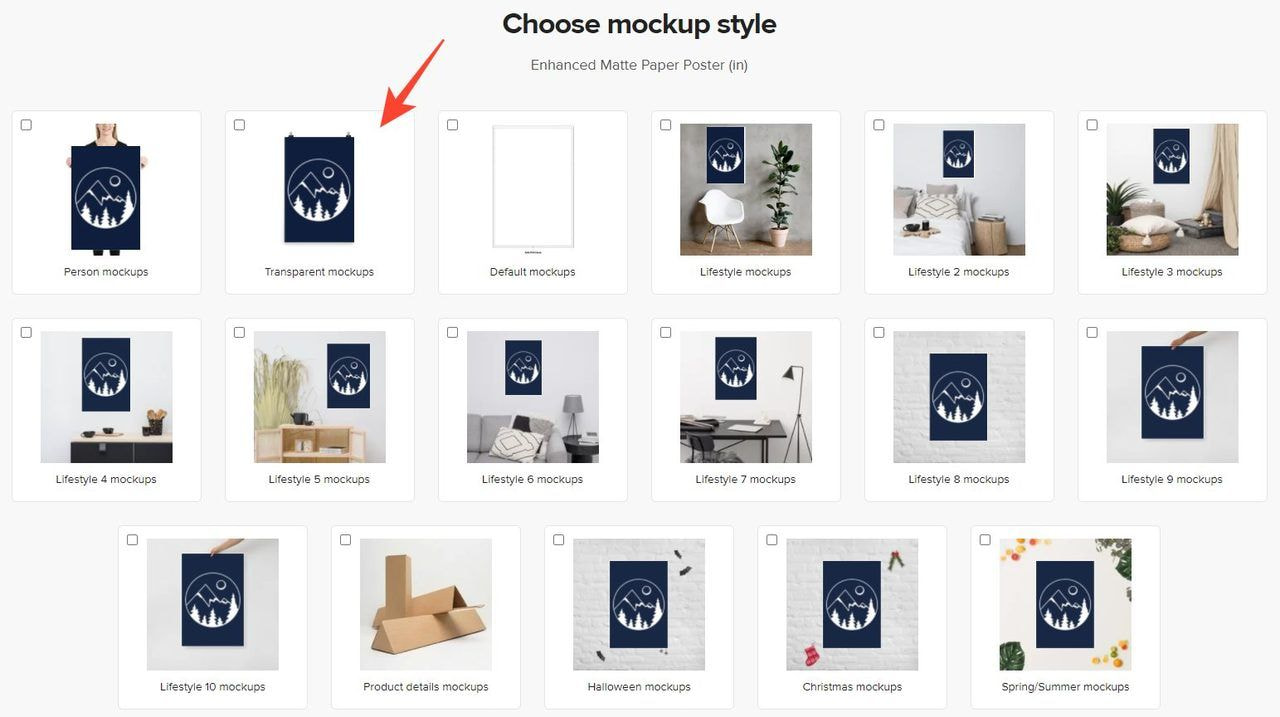 Download/open a photo editing app that allows inserting an image on top of another. I use PhotoScape X (it's free if you want to get it). Open a picture of your room and then insert a PNG image of your custom product on top. And there you have it, now you can see how the dorm wall decor idea will look like in your room!
This way, you can get a preview of any product you want to customize with Printful and teleport it straight into your room. Try it out with bean bags, flags, pillows, and more!
Express yourself in dorm decor
Your dorm room should be your shrine and safe space, and you should decorate it to feel like one too.
When picking decor for your dorm room, include elements that bring you joy, visualize your aesthetic, and think about what you need to give your living space a sense of home. All these decor puzzle pieces put together will reveal a big, beautiful picture that represents your personality.
Try these dorm decor ideas yourself and let me know in the comments if you tried any of them out. Have a wonderful college experience and happy decorating!