1. WooCommerce Shipping Services (WSS)
WooCommerce Shipping Services or WSS allows you to display exact shipping rates at the checkout, print shipping labels with a single click, request pickups, print packing slips, and track orders directly from the WooCommerce dashboard.
As the name implies, the plugin supports all major carriers such as UPS, USPS, FedEx, DHL, Stamps, Aramex, Blue Dart, Australia Post, Canada Post, and others. In short, you won't need to use numerous shipping solutions to send your parcels around the globe.
Some of the additional features that help online businesses streamlined:
Multiple Parcel Packing Methods: You can pick between cost-effective weight-based packing and box-packing if you ship the items in your customized boxes.
Shipping Cost Adjustment for WooCommerce Shipments: You may customize the delivery costs for each shipping service based on your needs.
Automatically Choose The Cheapest Shipping Services: The plugin will automatically select the lowest shipping option for order fulfillment.
Estimated Delivery Date on Checkout: The app displays the number of days it may take for customers to receive their products at the WooCommerce checkout page.
Price: Even before you buy any subscription plan this app gives 14 days free trial and familiarizes you with the settings and features. Then based on your requirement you can choose from their $9/mo, $29/mo, $49/mo, and $99/mo subscription plans.
2. WooCommerce Points & Rewards
I love customer rewards programs. If your store gives me reward points, I'll definitely engage on your site more and will place more orders, because I'll want to use those points. There's psychology at play here because when you give your customers points, they don't want to waste them. In fact, they feel inclined to make another order just to put those points to good use.
The WooCommerce Points & Rewards extension lets you set up all sorts of ways to collect the points, for example: placing orders, signing up for a newsletter, and writing reviews. The customer can then redeem points and get a free product or a discount on a future order.
This is a great way to increase customer retention, and adding a customer rewards program could also help you increase your customers' average order value.
Price: from $129/year.
3. Cart Notices
Free shipping is something online shoppers have come to expect. Luckily, they don't always expect unconditional free shipping. That means your store can have an order minimum that unlocks free shipping for the customers. With Cart Notices the customers get their expected free shipping and you get to earn more.
Offering free shipping can increase your revenue by 30%. And the key is simple. You have to let the customers know about the free shipping options. 
With this WooCommerce plugin you can create custom messages and choose different ways to display them. Let shoppers know how close they are to unlocking free shipping or which products go well together.
Price: from $49/year.
4. Site Accelerator (from Jetpack) 
Site Accelerator is a free image content delivery network, also known as CDN. It's a server designed for hosting and sending images. It's meant to reduce the strain on your server and to speed up your site. Why does it matter? Well, believe it or not, increasing your website loading speed by a couple seconds could increase your revenue.
This plugin will make your images load faster and you won't have to change your workflow. Any images uploaded to your site will also be uploaded to Site Accelerator and served from their CDN, speeding up your whole site.
Want to increase your loading time even more? Jetpack also offers loading of Lazy Images. That means images don't load until the user starts scrolling. This tool is another huge speed booster as users have fewer images to load when they first open your site. It's particularly useful for users who browse your store using mobile devices. Since more than 50% of all web pages are accessed on mobile rather than desktop devices, you might want to consider installing this plugin.
Price: free. You can also upgrade from $3.50/month.
5. Omnisend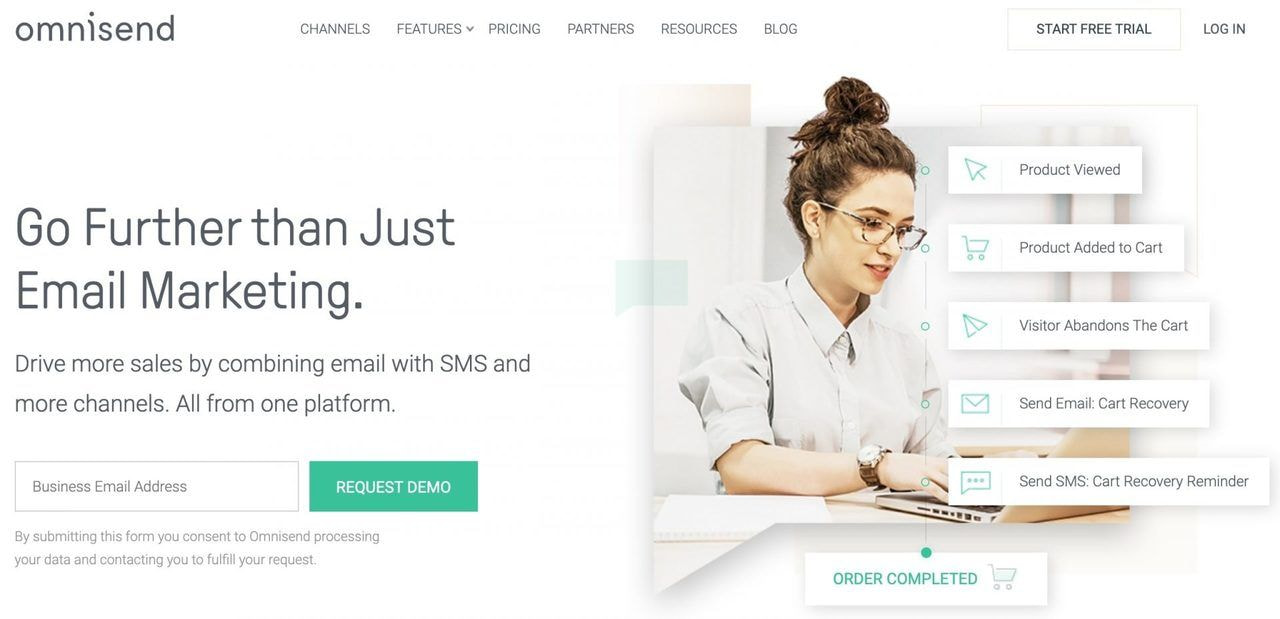 Every online seller knows that attracting new customers is important. But what about the existing ones? It can be 5 times more expensive to get a new customer than to keep an existing one. So when you do get a customer, you really want to put an effort into nurturing the relationship with them. If you manage to improve the customer retention rate by 5%, it could boost your sales by up to 95%.
The easiest way to stay in touch with your customers is to encourage them to sign up for a newsletter. That way you can always let them know about new or upcoming products, sales, special events, etc. 
Omnisend can replace a lot of the smaller plugins you're probably already using to automate email marketing and lead generation activities. This plugin is free, but you can always upgrade to a plan with more functionality down the road. The upgraded version includes lead forms, landing pages, predefined marketing automation workflows, and more.
The best part—it's quick and easy to install! 
Price: free. Upgraded version from $16/month.
6. Fomo
Even though online stores offer various benefits, one of the downsides of an ecommerce store over a brick & mortar store is that customers can't see whether other people are shopping at it. They don't know if they're the first customer and they're being duped, or if there are thousands of other people shopping in your store at that exact moment. People feel more comfortable when they see other people doing the same thing.
And that's where Fomo ("fear of missing out") can come in handy. As a store owner, you want to show other visitors that your store is active.
Thanks to this WooCommerce plugin, your website visitors will get to see notifications with recently placed orders, product reviews, new email subscriptions, and more. Knowing that other people are actively engaging with a brand will drive the uncertain visitor to do the same.
Price: starting from $19/month.
7. Jilt
You'd be surprised how many people add something to their cart, move to checkout, and then abandon the unfinished purchase. That's what around 70% of online shoppers do.
There are numerous reasons why users have a hard time checking out. Often it's because customers:
don't have their credit cards close by

are forced to create an account to finish the purchase

have difficulties filling out forms while they're on mobile devices

are concerned about unexpected charges or security measures
An abandoned cart doesn't have to be a lost cause. Give your uncertain customers a little nudge and remind them to finish their purchase. 
With Jilt you can send users an email reminding that there is something in their shopping cart. If your copy is personalized, and engaging enough, your customers might return to your website and finish the purchase.
Jilt has a free plan for up to 300 contacts. If you have more than 300 contacts you'll want to reach with this WooCommerce plugin, you'll have to upgrade. Jilt also takes only a few minutes to set up. You can measure how successful your cart abandonment emails are by tracking total lost revenue, total recovered revenue, and recovery percentage.
This is one of the best WooCommerce plugins you can have to retain the existing and those 70% of soon-to-be customers.
Price: free. Upgraded version from $29/month.
8. iThemes Security
It's great using ecommerce plugins that boost customer experience, but you shouldn't forget about the most essential part of online shopping—security. And that's where iThemes Security comes in.
This WooCommerce plugin can do a lot to improve your store security, like enforcing strong passwords, scanning your site for vulnerabilities, detecting unauthorized changes in files, and more. This is especially useful for protection against brute force attacks that decode passwords. 
There's no such thing as too much online security. You wouldn't want to shop at a suspicious online store yourself, right?
Price: free. Upgraded version from $80/year.
9. Improved Sale Badges
The Improved Sales Badge plugin has built-in badge designs, which means you don't have to spend time creating it yourself. Just select a style that works for you and tweak the colors.
It's great to have custom badges for things like:
new products

discounted or clearance products

collections of products

countdown until the end of a sale
This tool is simple, affordable, and will noticeably speed up building your site.
Price: starting from $21/year.

10. WooCommerce Variation Swatches and Photos
This is one of my favorite WooCommerce plugins. It has highly advanced functions, but at the same time it's super easy to use.
For example, JOCO Cups have used the Variation Swatches and Photos plugin to make a gorgeous product page. They show you the height of the product as well as the colors. If your products have different colors, textures, or sizes, you can use this WooCommerce plugin to improve user experience and make it easier for customers to choose their favorite product. When you do that, your conversion rate will increase and you'll be able to make more sales.
If your products have different colors, textures, or sizes, you can use this WooCommerce plugin to improve user experience and make it easier for customers to choose their favorite product.
Not every plugin has to have the latest technology. They just have to be useful for your customers. And this is one of the most useful WooCommerce plugins I've seen. Most importantly, it works really well for most products. 
Price: starting from $99/year.
11. UpdraftPlus
One of the differences between UpdraftPlus and the previously mentioned iThemes Security is that UpdraftPlus offers backup security. You probably wouldn't want to spend a lot of time creating and perfecting your content just to find yourself in a situation when–out of nowhere–the white screen of death appears. 
This misfortune can happen when the server crashes, the updates go wrong or if your site gets hacked. 
With this handy plugin none of these misfortunes would be worrying because UpdraftPlus is the ultimate autosave for your website. This ecommerce plugin provides backup into cloud services like Google Drive and Dropbox. It's also easy to use and it sets up automatic backup schedules. 
Price: free. Premium plans from $84.70/year.
12. Elementor Website Builder
Building a great landing page can be challenging, but it doesn't have to be. Elementor Website Builder will take care of the backend code so you can enjoy creating live pages and play around with different designs. 
The tool includes features like:
drag & drop page builder

instant live edit

instant page load
If you want to design responsive landing pages that look appealing and fun, this is one of the best WooCommerce plugins that you can add to your website. 
Price: free. Upgraded version from $49/year.
13. Yoast SEO
Yoast SEO is a great tool for generating more organic traffic. It can make your store attract more customers by making it appear on Google Search. Since this is a WordPress plugin, you'll need to improve your WordPress SEO before making changes to your WooCommerce store. 
So what exactly can you do with this plugin? You can:

analyze your site's content for readability

find the best keyword to rank your content

manage duplicate content, and more
Price: free. Premium version from $89/year.
Popups are a quick and easy way to share relevant information with your customers. Popup Maker helps you create captivating on-screen messages. You can create any type of popups or content overlays with specific targeting conditions and click triggers for your website.
This WooCommerce plugin is easy to use and the amount of popups you can create is unlimited. Inform your customers about a last minute sale, a coupon, or that they are one item away from free shipping.
Price: free. Upgraded version from $15/month.
15. YITH WooCommerce Wishlist
To increase the chances of customers coming back and placing orders, a wish list plugin is a must. That way, even if the customer isn't ready to order right away, you can always give them a nudge and remind them of the items they were interested in.
What I like about YITH WooCommerce Wishlist is that your customers can share their wish lists with others. If they choose to share their lists on social media, it gives your store free advertising. Also, this WooCommerce plugin can be used to measure the interest of the product and use this data to improve the future sales.
Price: free. Upgraded version from $89.99/year.
16. WooCommerce One Click Upsell Funnel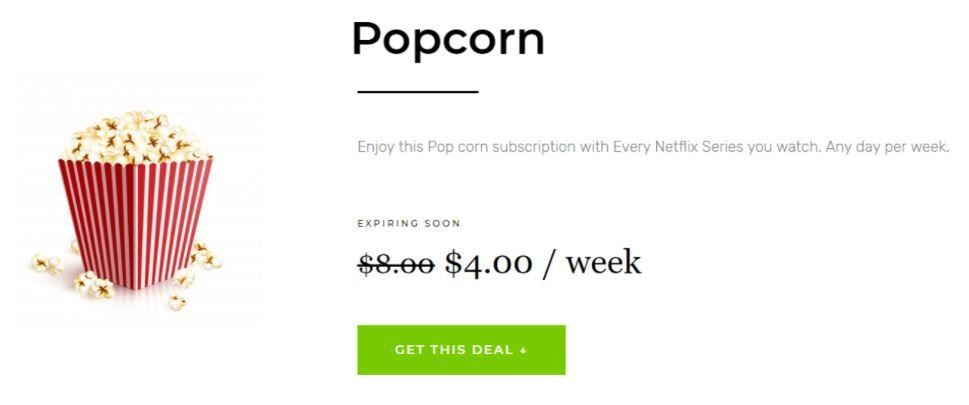 WooCommerce One Click Upsell Funnel is a solution that allows online store owners to show post-checkout upselling offers to their customers.
With the post-purchase upselling solution you can skyrocket the average order value and create offers that can be availed in a single click. By the way, did you know using ecommerce post-purchase upsells can help increase your revenue by as much as 10–30%?
Here are some amazing benefits of this plugin:
Post-purchase upsells boast AOV which offsets customer churn.
Lets you foster a long-term relationship with your customers.
Also, boosts your revenue significantly.
In a nutshell, the WooCommerce One Click Upsell is a solution that scales AOVs, skyrockets the revenue, and builds a strong bond with your customers.
Price: $55 for a Single Site; 5 Site for $175.
17. Customer Reviews for WooCommerce
With Customer Reviews for WooCommerce, your customer can check out if  others have had a positive experience with your store. Seeing the reviews creates social proof and makes the customers feel comfortable ordering your products.
This WooCommerce plugin encourages your existing customers to leave reviews. You can set up automatic email reminders about the items they've purchased and you can also customize the customer review section to best suit your website.
Consider installing this plugin to boost your store's credibility and show what others have to say about your products.
Price: free. Upgraded version from $7.99/month.
18. YITH WooCommerce Zoom Magnifier
Before purchasing a product in a brick & mortar store, you pick it up and give it a thorough inspection, right? While it's impossible to deliver the same feel of the product for online shoppers, you can create a similar interaction with YITH WooCommerce Zoom Magnifier.
This plugin adds a zoom-in feature to your images that allows the customers to inspect the details of your product. This plugin works on both desktop and mobile. It's very convenient if you use a custom theme that doesn't have a zoom-in tool built in by default. 
Price: free. Upgraded version from $59.99/year.
19. WooCommerce Product Search
To speed up the time your customer spends looking for a specific product or product type, it's essential to have a search plugin that looks neat and is simple to use. WooCommerce Product Search will make the store browsing more enjoyable while giving you data that can be used to grow your store.
This tool offers live search filters, which is especially useful for stores that have a large variety of products. You can apply this plugin to lots of themes without having to put in much effort into adjusting them. To make it easier, it's possible to add built-in product filter widgets in sidebars. That way the customer can see which filters have already been applied.
The WooCommerce Product Search plugin gives enjoyable user experience with its simplicity and high loading speed. It also generates reports that can help you get valuable insights about how customers interact with your online store. 
Price: from $49/year.
20. Orders Tracking for WooCommerce
WooCommerce Orders Tracking adds tracking to orders so you don't have to do it manually, saving you time you could spend improving other aspects of your store. 
This plugin benefits the customers by sending them a tracking link via email or SMS. You can also add the order tracking information to PayPal transactions. The reason why I'd recommend this exact WooCommerce plugin is because it can be integrated with other tracking services like Trackingmore. 
You can also integrate your WooCommerce with QuickBooks or Xero to automate your invoicing using the order details and send the same to your customers on the order tracking email. 
With WooCommerce Order Tracking plugin, you can also:
customize your tracking emails

design the tracking page

choose among 80 shipping carriers or add your own
Price: free. Upgraded version from $10 for 6 months.
21. ELEX EasyPost (FedEx, UPS, Canada Post & USPS) Shipping & Label Printing Plugin
Shipping is one of the important parts of eCommerce if you sell physical products. ELEX EasyPost Shipping & Label Printing plugin helps to integrate FedEx, UPS, Canada Post, and USPS shipping rates to your WooCommerce store via EasyPost APIs. 
This shipping plugin lets you display the shipping services available for the customer on the Cart/Checkout page based on the shipping address. From the list, the customer can choose the most suitable option for them.
This all-in-one shipping plugin automates paying postages and printing shipping labels. You have the complete freedom to choose the packaging for the items and the Estimated Delivery Date.
Price: The subscription plan starts at $69.
22. WooCommerce Quick View
This WooCommerce plugin provides a quick view button that, when clicked, displays product information  so your customer can take a look at your product right away. With WooCommerce Quick View, the time spent making the first impression of the product can be greatly reduced.
Giving your customers the easy way to check out the products is a good strategy to make their shopping experience more pleasant and, because of that, they'll be more prone to coming back and ordering again.
Price: from $29/year.
23. Ultimate WooCommerce Auction Plugin
Customers participate in auctions when they're looking for something rare or want to find better bargains.
Ultimate WooCommerce Auction Plugin offers timed bidding, winning notifications, automated product adding to the checkout, and more. If you sell one-of-a-kind products on auctions, you might not only expand your customer pool, but also sell your items for more than you intended to. 
By using this WooCommerce plugin, you can also get useful insights. Seeing how much bidding activity your store gets can tell a lot about the demand of the products and their value in the eyes of the customer.
Price: free. Upgraded version from $49/year.
24. Printful Integration for WooCommerce
I can't not mention Printful, right? It's a solid service that prints just about anything on demand.
I made a poster for my home office and shared it on my blog. The audience loved it, so I put the design on sale using Printful Integration for WooCommerce, and now readers can have the same poster in their office. 
The best part—I don't need to store inventory or manufacture thousands of units. Products are printed and shipped only when an order is placed. Also, the whole process is automated. If you want to sell printed products, from posters and shirts to phone and pillow cases, definitely look into Printful to handle all of those orders for you.
For me, having a poster for sale means extra income. Every sale that comes in is 100% taken care of. I just get the order notification and smile.
Price: free to install—pay only when an order comes in.