2. Fitness and wellness
With an annual growth of 5 to 10%, the global wellness market has been valued at 1.5 trillion dollars, according to a study by McKinsey. People are more aware than ever of their mental health and interested in taking care of themselves. Use your dropshipping business to help them!
Is this segment interesting and relevant to you? Think about how you and the people you know take care of your bodies and minds. This will help you find the perfect dropshipping niches for your ecommerce store.
Check some products that could be great for this audience:
Source: Printful
More products related to meditation and mindfulness: aromatherapy diffusers, essential oils, and relaxation aids.
Source: The Thirty
Source: Etsy
While looking for examples, this one from Etsy caught my attention for its different design, color, and fun photo. Check out the fact that even the nail art matches the gloves.
Pro tip: Don't underestimate the power of good pictures when listing your product.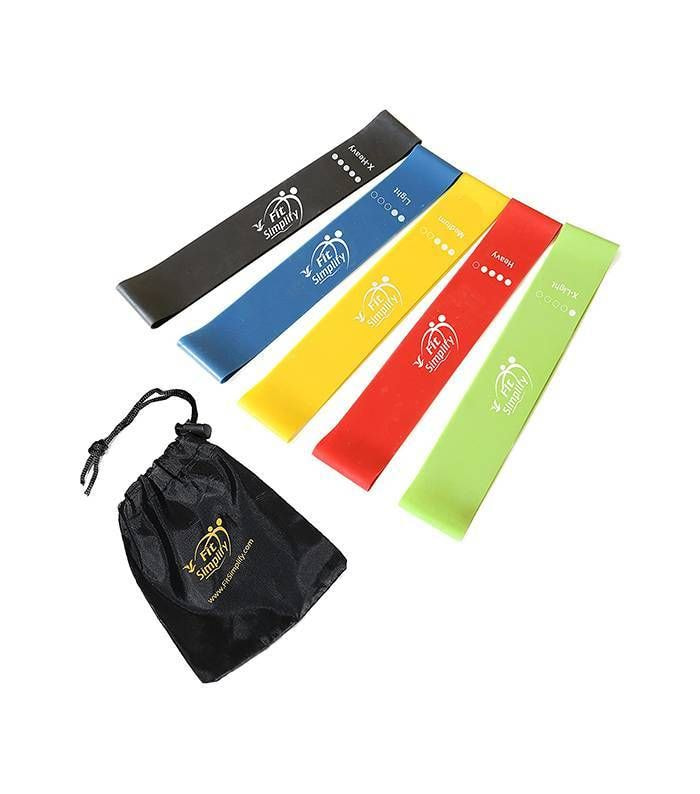 Source: The Thirty
Source: Amazon
Source: The Thirty
Source: The Thirty
Source: Healthline
Not as traditional as the other activities in this list, foam rolling promises to relieve stress and tone up the body with minimal effort. I must admit that after reading that, I felt like buying one myself. Which reminds me it's important to highlight the benefits of a product in its description.
Source: The Thirty
3. Beauty products
Recent stats show that things look really good in the beauty market: cosmetic retailers reported $430 billion in online sales in 2022, and the industry in general generates over $100 billion in revenue worldwide.
For many people, skincare could also be in the wellness section. It's impossible to scroll on Instagram or TikTok and not see a video about it. In fact, skincare alone is projected to generate up to $177 billion by 2025. But don't be biased to think that this segment only focuses on women. Projections for the men's personal care market point to $276.9 billion by 2030.
Let's check the best dropshipping business ideas for those who wish to make money with beauty products.
Source: Printful
Examples: hand and body lotion, facial cleansers, moisturizers, serums, toners, face masks, exfoliators, and acne treatment products.
Pro tip: Personalize the packaging with original art or text to make it more exclusive.
Source: Amazon
Examples: foundation, concealer, lipstick, lip balm, eyeshadow palettes, mascara, eyeliner, and blush.
Source: Hair Burst
Source: Manucurist
Examples: nail polishes, nail treatments, nail tools, and nail art supplies.
Source: AutoDS
Examples: makeup brushes, beauty blenders, makeup sponges, eyelash curlers, tweezers, facial rollers, and makeup bags.
Source: BigBuy
Examples: sunscreens, sunblocks, sunless tanning lotions, and after-sun care products.
Source: GQ Magazine
 Examples: shaving creams, razors, beard oils, aftershaves, and skincare products designed for men.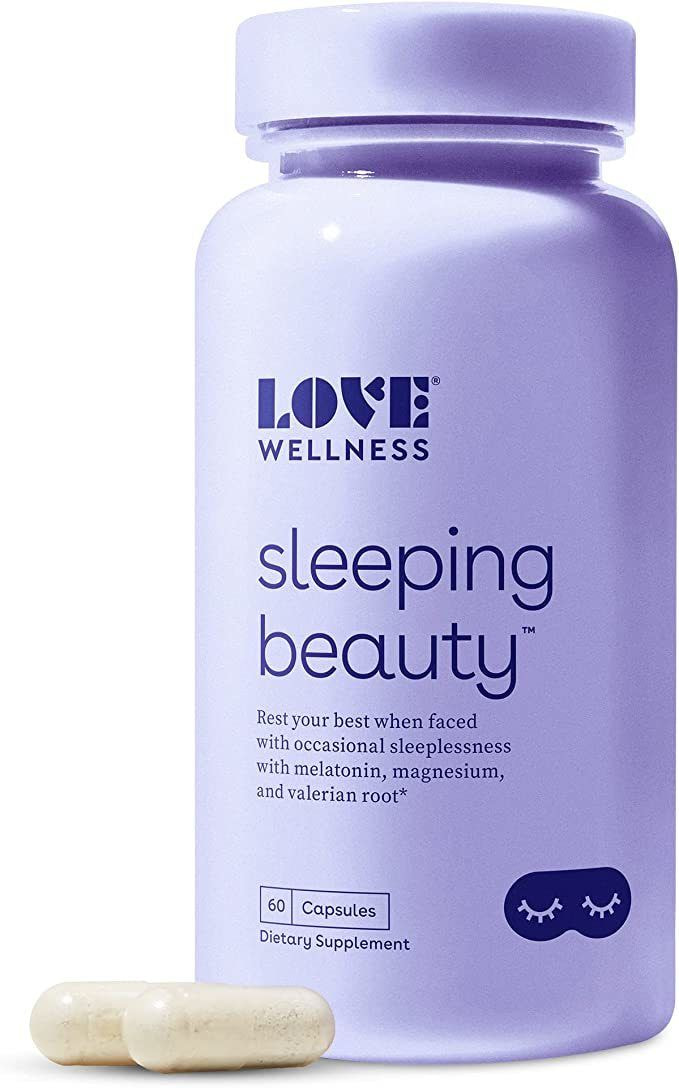 Source: Amazon
Examples: collagen supplements, vitamins for skin and hair health, and beauty-enhancing supplements.
Remember to choose products that align with your target audience, conduct market research to identify popular trends, and ensure that your selected products meet safety and quality standards. Building strong relationships with reliable suppliers is crucial for successful dropshipping in the beauty industry.
4. Outdoor gear
Growth in the global outdoor gear market is booming. Its positive projections, especially in North America and Europe, are attributed to the rising demand for open-air recreational experiences.
Consumers in this niche seek high quality, functionality, comfort, and style. There's also a growing demand for lightweight and compact products that are easy to carry during outdoor adventures. Sustainability is also a key consideration, with consumers looking for eco-friendly and responsibly-made items.
This highly competitive market features established brands like The North Face, Patagonia, Columbia, and Arc'teryx. But there's also room for smaller, specialized brands that cater to specific outdoor activities or niches.
Here are some profitable products that you can explore in this segment:
Source: Amazon
Examples: tents, sleeping bags, camping stoves, portable grills, camping chairs, hammocks, camping cookware sets, and camping lanterns.
Source: Amazon
Examples: hiking backpacks, trekking poles, hydration packs, hiking boots, portable water filters, GPS devices, headlamps, and hiking socks.
Source: Business Insider
Examples: fishing rods, fishing reels, tackle boxes, fishing lures, fishing lines, fishing accessories, and fishing apparel.
Examples: bike helmets, cycling jerseys, cycling shorts, bike lights, bike pumps, bike locks, and cycling accessories.
Source: Robb Report
Examples: kayaks, paddleboards, snorkeling gear, wetsuits, life jackets, swim goggles, and water shoes.
Examples: climbing harnesses, carabiners, climbing ropes, climbing shoes, helmets, chalk bags, and climbing accessories.
Examples: ski jackets, snow pants, ski goggles, ski helmets, snowshoes, ice axes, snowboarding gear, and winter sports accessories.
Survival and preparedness gear
Source: Etsy
Examples: survival kits, emergency blankets, fire starters, multi-tools, first aid kits, compasses, and outdoor survival books.
Examples: portable grills, camping stoves, cast iron cookware, cooking utensils, campfire cooking tripods, and camping coffee makers.
Source: Amazon
Examples: GPS devices, compasses, handheld radios, binoculars, hiking maps, and outdoor watches with GPS functions.
Examples: Folding chairs, picnic tables, portable camping tables, camping hammocks, portable camping beds, and camping pillows.
5. Home decor
The home decor market has seen significant growth in recent years, pushed by factors like spending more time at home during the pandemic and the popularity of interior design through social media content and home improvement shows.
This market encompasses a wide range of products. Each category offers many opportunities for dropshipping, which is a great business model for this segment since home decor is often influenced by seasonal trends and evolving styles. Dropshipping enables you to quickly introduce new products to your store without the risk of dealing with excess inventory.
Here are some ideas that might inspire your online store: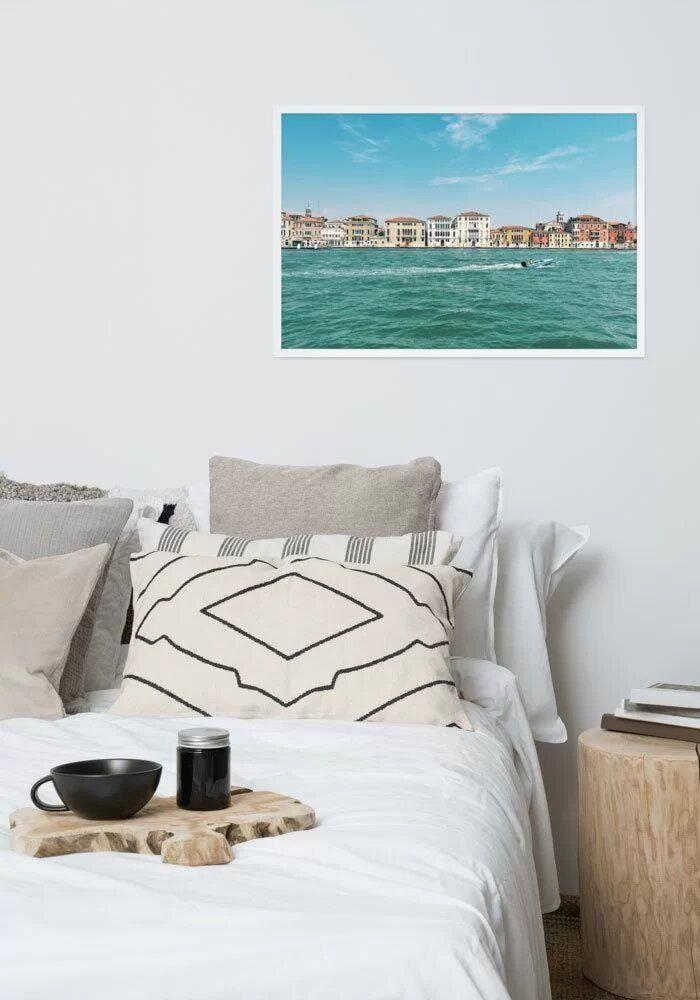 Source: Printful
Examples: canvas prints, framed art, posters, wall decals, and flags.
Source: Printful
Examples: throw pillows, accent pillows, and pillow covers.
Examples: area rugs, runner rugs, and doormats.
Source: Printful 
Examples: Pendant lights, chandeliers, table lamps, floor lamps, and string lights.
Examples: ceramic vases, glass vases, hanging planters, and succulent pots.
Source: Etsy
Source: Printful
Examples: decorative baskets, storage boxes, organizers, and shelving units.
Examples: figurines, sculptures, decorative trays, decorative bowls, and bookends.
Source: Printful
Examples: Christmas ornaments, Easter decor, Halloween decorations, and seasonal wreaths.
Examples: Cushions, chair covers, table runners, and furniture hardware.
Source: Printful
Dropshipping personalized home decor items can cater to customers looking to add a personal touch to their living spaces. To make it even more exclusive, you can offer personalized and customized home decor products. This includes monogrammed pillows, custom wall art, and personalized photo frames. You'll see more of it below. Keep reading.
Pro tip: When starting a dropshipping business in the home decor industry, it's essential to stay up-to-date with the latest home decor trends and provide excellent customer service.
6. Gaming supplies
Everyone knows the gaming market has become a massive industry worldwide. Fueled by factors like increasing smartphone penetration, the rising popularity of eSports, and technological advancements, the global gaming market was valued at $202.7 billion in 2022. It's projected to reach $295.6 billion by 2026, growing at a CAGR of 10.5%.
But if you think gaming's limited to traditional consoles, think again. The market includes various platforms, like consoles (PlayStation, Xbox, Nintendo), PCs, cloud gaming platforms, and mobile devices (smartphones and tablets). Among those, mobile gaming represents the largest segment in this industry, and accounts for the highest revenue share.
The gaming market offers a wide range of genres, including action, adventure, role-playing, sports, strategy, puzzle, and simulation games. Different genres connect with diverse player preferences and can inspire distinct dropshipping ideas, including a wide range of accessories and peripherals for different niches. Let's take a look at some of them.
Source: Instagram @oxg_esports 
Examples: gaming-themed merchandise like t-shirts, hoodies, posters, and collectibles.
Examples: PlayStation, Xbox, and Nintendo Switch.
Source: Amazon
Examples: monitors, keyboards, mice, controllers, and headsets. 
Source: Printful
Source: Amazon
Examples: VR headsets, motion controllers, and VR-compatible games for virtual reality gaming enthusiasts.
Note that gaming is no longer limited to a specific age group. The demographics have expanded, with players of all ages and genders participating. The average age of gamers is increasing, and women now constitute a significant portion of the gaming population.
7. Home office supplies

The home office supplies market has witnessed relevant transformations in recent years, mainly due to the rise in remote work during the pandemic. Many companies have implemented work-from-home policies, increasing the demand for home office supplies to create comfortable and productive work environments.
But even after offices reopened, the global home office supply market maintains a positive projection. One interesting trend is the increased focus on health and well-being, generating a growing demand for ergonomic home office supplies.
And let's not forget that this market isn't limited to individual consumers. Small and medium-sized enterprises (SMEs) are also a significant audience as they equip their employees' home offices for remote work—an interesting niche to explore.
Here are some home office supply ideas for your dropshipping business:
Source: Printful 
Examples: notebooks, pens and pencils, markers, stickers, post-its, scissors, paper clips, and staplers.
Source: Etsy
Source: Amazon
Examples: pen holders, desk mats, memo pads, and lamps.
Desktop computers and laptops

Source: Amazon
Pro tip: Offering a diverse range of home office supplies for different needs and budgets will help attract a broad customer base and increase the chances of success in your dropshipping business.
8. Fashion accessories
From day-to-day to luxury items, the fashion accessories market presents products that complement and enhance personal style while representing an important ecommerce market share.
According to The Grand View Research, the US ecommerce fashion accessory market forecasts a CAGR of 12.4% between 2022 and 2028.
Source: Grand View Research
In terms of online retail and ecommerce, this market section has embraced the digital era. Many consumers prefer the convenience of online shopping, where they can browse a wide range of products, compare prices, and make purchases from the comfort of their homes.
Although fast fashion has a big role in the numbers of this segment, there's an increasing focus on sustainability and ethical practices in the fashion industry. People are seeking accessories made from eco-friendly materials, recycled materials, or produced under fair trade conditions. 
If you want to offer such items in your store, make sure your supplier shares the same values and is transparent about their products.
Source: Printful
Source: Printful
Scarves and shawls

Sunglasses

Hats and caps
Source: Printful
Watches and smartwatches

Jewelry
Examples: necklaces, earrings, bracelets, rings, and anklets.
Source: Printful
Source: Printful
Source: Printful
Source: Printful
Examples: slip-on shoes, lace-up shoes, high-top shoes, flip-flops, slides, and high heels.
Pro tip: If you plan to start your own brand of accessories, keep in mind the strength of influencers and social selling for your marketing strategy. Their endorsements and collaborations with brands can have a substantial impact on customer purchasing decisions.
9. Baby products
The baby product market is a significant segment of the consumer goods industry, catering to the needs of infants, toddlers, and young children. In 2021, the value of the global baby product market size was USD 214.13 billion. It's expected to continue expanding at a CAGR rate of 5.7% from 2022 to 2030.
Dropshipping baby products is a huge responsibility because kids are more sensitive, and parents are always looking for high-quality options, demanding products that are hypoallergenic, comply with safety standards, and are free from harmful chemicals.
To gain your audience's trust, pick a reliable dropshipping supplier, be transparent, and don't forget to add reviews to your online store.
Below, you'll find some baby product ideas for your dropshipping store: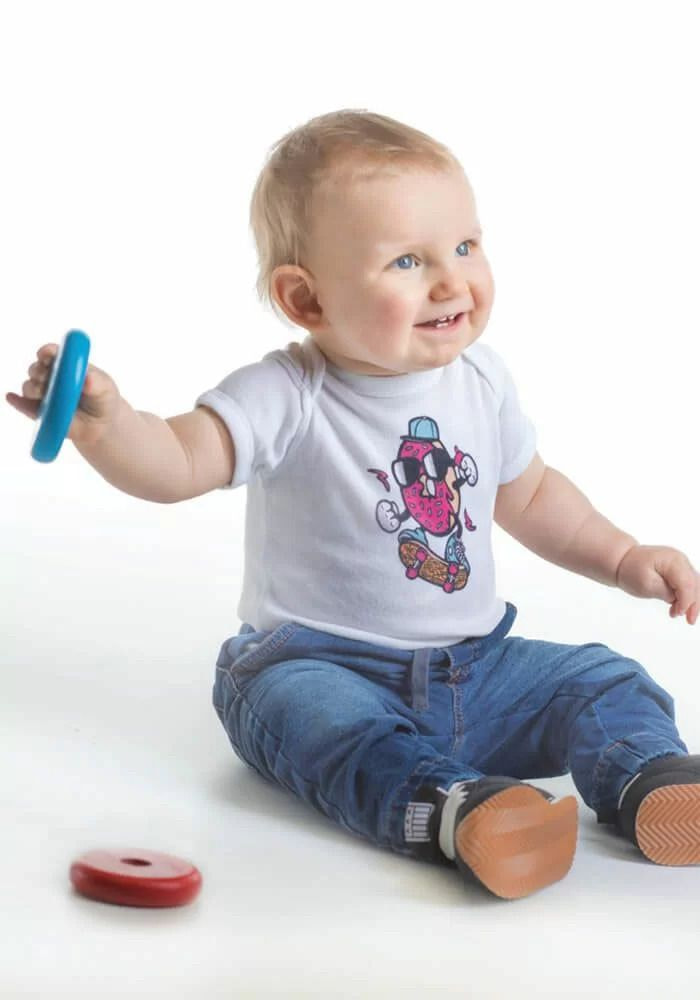 Source: Printful
Examples: baby bodysuits, onesies, rompers, pajamas, dresses, tops, bottoms, socks, and hats.
Examples: baby skincare products (lotions, creams, oils), baby bath products, baby wipes, diapers, diaper rash creams, baby shampoo, and baby powder.
Source: Printful
Baby feeding accessories
Examples: baby bottles, bottle sterilizers, bottle warmers, breastfeeding pillows, baby formula, baby food processors, and accessories such as bottle brushes and drying racks.



Baby furniture
Source: Etsy
Examples: cribs, bassinets, changing tables, baby highchairs, playpens, baby rocking chairs, and nursery storage solutions.
Examples: rattles, teethers, plush toys, activity gyms, mobiles, and educational toys.
Source: Amazon
Examples: baby monitors, baby gates, cabinet locks, outlet covers, corner protectors, babyproofing kits, and car seats.
Note: the popularity of organic and natural baby products has grown, with parents seeking items free from synthetic ingredients, dyes, and fragrances.
  
10. Pet products

The pet product market is a thriving industry focused not only on pets but also their owners. With a CAGR rate of 5.1% from 2022 to 2030, the future of the pet care market looks promising.
The market's growth is driven by factors like increasing pet ownership, changing attitudes towards pets, and the growing trend of humanizing pets, making this a dropshipping business idea with high potential.
Although pet food is the largest segment in the pet products market, there's a lot of room to be creative. Let's check out some options.
Source: LeeMarPet
 Examples: dry food, wet food, treats, and snacks like biscuits, chews, jerky, dental treats, and freeze-dried items. There's a growing demand for premium and natural pet food that prioritizes pet health and nutrition.
Pet toys

Pet grooming products
Examples: shampoos, conditioners, brushes, combs, nail clippers, ear cleaners, and dental care products.
Examples: pet beds, mats, blankets, pillows, pet carriers, collars, leashes, harnesses, feeding stations, litter boxes, litter trays, and training pads.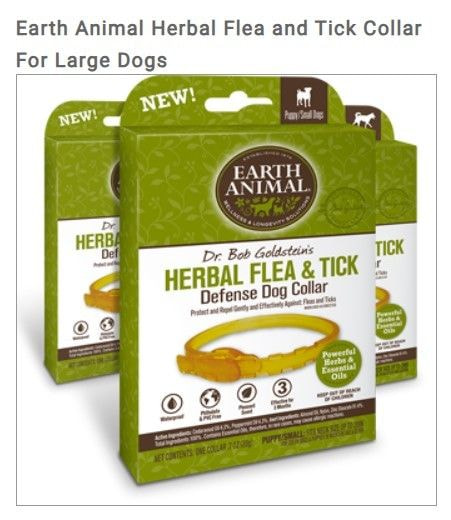 Source: Pet Dropshipper
Examples: flea and tick treatments, deworming treatments, supplements, vitamins, dental care products, and other pet health and wellness items.
Source: Printful
Examples: bandanas, sweaters, coats, raincoats, boots, and accessories like hats and bandanas.
Source: Printful
Examples: engraved ID tags, customized collars, and pet accessories with the pet's name or photo.
11. Electronics
Electronics are among the major segments in the dropshipping business industry, which makes it a fantastic dropshipping business idea. Rapidly evolving with tech novelties, this market includes a rich variety of product categories. Let's check out some of them below:
Source: Amazon
Laptops and tablets

Televisions

Cameras

Wearable devices

Source: eBay
Examples: wireless headphones, earbuds, Bluetooth speakers, and soundbars.
Example: refrigerators, washing machines, air conditioners, and kitchen appliances.
Pro tip: Building partnerships with reputable electronics brands and authorized distributors, as well as providing excellent customer service, warranty support, and product assistance, can help ensure product authenticity, quality, and customer satisfaction.

12. Eco-friendly products
Yes, it's possible to dropship eco-friendly products, as these are not only handmade items. The term stands for products designed to leave minimal negative environmental impact throughout their lifecycle, promoting environmental conservation, resource efficiency, and a reduced carbon footprint.
If your dropshipping business focuses on sustainability, it's important to source from reputable dropshipping suppliers that adhere to sustainable practices and certifications and to highlight those facts in your descriptions to avoid accidental greenwashing.
Additionally, you can adopt eco-friendly packaging and shipping practices to support your commitment to sustainability. For example, if your supplier has fulfillment centers spread around the globe, that could mean less carbon used during the shipping process.
Now, let's check out some products related to this dropshipping business idea:
Source: Printful
Source: Printful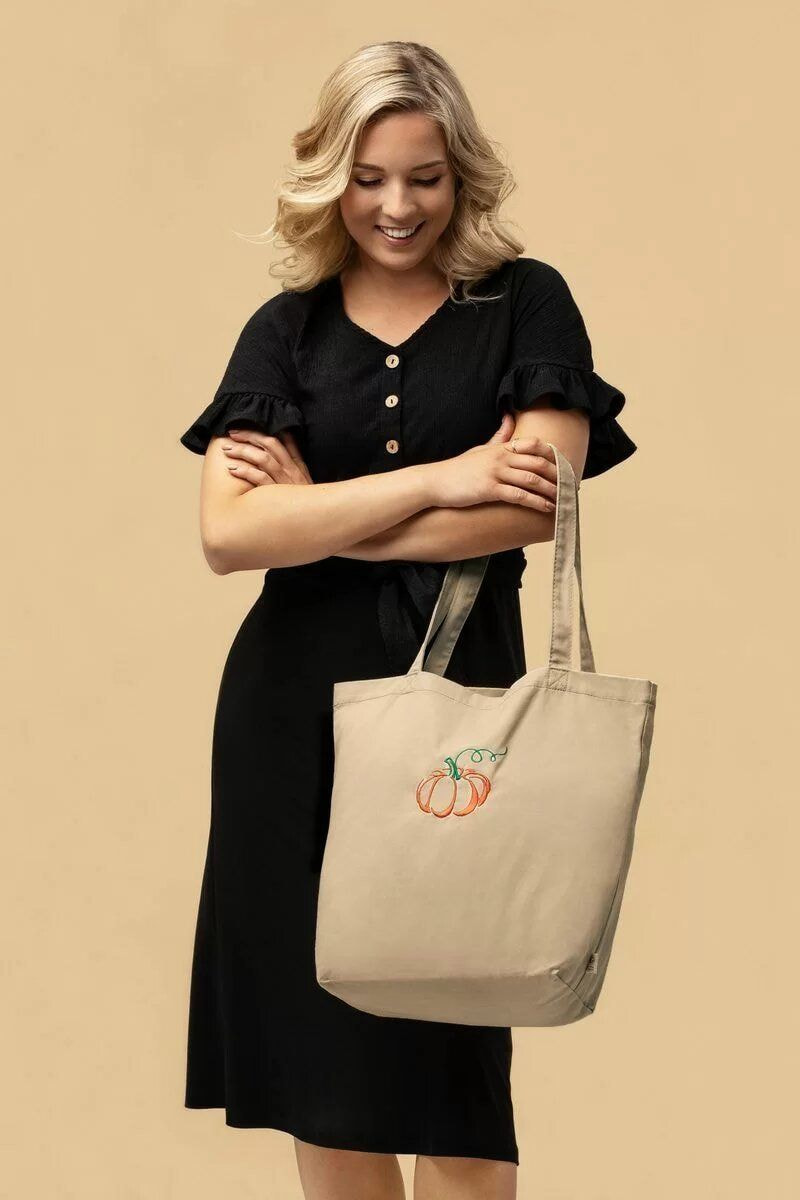 Source: Printful
Source: The Good Trade
Biodegradable disposable cutlery


Organic beauty and personal care products


Energy-efficient electronics


Compostable disposable tableware
Examples: compostable plates, cups, and utensils made from plant-based materials.
Source: Qalara
Example: decor items made from recycled materials, reclaimed wood, or natural fibers.
13. Car accessories
For practice, comfort, safety, or aesthetic reasons, car accessories are some of the most profitable dropshipping business ideas and couldn't be left out. The global market for this segment is expected to grow at a CAGR of 4.8% during 2023–2028.
Source: Expert Market Research
Among the best products in this section, there are:
Source: Big Buy
Source: Big Buy
Car window shades
Car dash cams
Car emergency kits
Car LED lights
Car organizers
Car window tints
Car roof racks and cargo carriers
Car cleaning products
Car security systems
Examples: alarm systems, steering wheel locks, or GPS tracking devices to enhance security and vehicle theft protection.
Examples: car audio systems, speakers, amplifiers, and multimedia systems.
Like the idea of dropshipping car accessories? Remember to ensure product compatibility with different car models and emphasize their quality, durability, and ease of installation.
14. Travel accessories
Of course the travel niche needs a spot in our dropshipping business ideas list! Selling travel accessories using the dropshipping business model can be a lucrative business venture, considering the increasing number of people flying, sailing, and driving around, and the demand for convenient and functional travel items.
The market is expected to reach USD 55.29 billion in 2023, with a CAGR of 6.5% within the next 10 years. That's higher than the 5% expected between 2018 and 2022. Note that the numbers kept growing even with the negative impact of the lockdown period between 2020 and 2021, revealing the resilience of this segment.
In case you're looking for a niche in this sector, remember there are different traveler profiles, like leisure travelers, business travelers, adventure enthusiasts, and frequent flyers. Each type has specific needs for travel accessories. Want to see some ideas? Here you go:
Source: Printful
Neck pillows
Compression socks

Technology and gadgets
Examples: portable chargers, travel adapters with USB ports, travel-sized Bluetooth speakers, travel-friendly camera accessories, and smart luggage.
Safety and security accessories

Source: Etsy
Examples: TSA-approved locks, RFID-blocking passport holders and wallets, luggage trackers, and portable safes.
Example: beach towels, waterproof phone pouches, and portable sunshades can be targeted toward beach destinations.
Packing cubes

Travel locks

Travel-sized toiletries
Examples: shampoos, conditioners, body washes, and sunscreens that allow travelers to adhere to carry-on liquid restrictions.
Source: Etsy
Pro tip: Implement tailored marketing strategies to reach your target audience. Social media platforms, travel blogs, influencer partnerships, and search engine optimization (SEO) are effective ways to promote your travel accessories.
15. Personalized gifts
Last (but not least) our list of dropshipping business ideas are personalized gifts. To dropship these kinds of products, you can count on print-on-demand suppliers like Printful. They offer a huge variety of apparel, accessories, and home & living items to be customized with your designs.
Besides adding a special touch and sentiment to any occasion, personalized items are an excellent way to connect with your niche, which can help you increase product value.
Here are some personalized gift ideas for your dropshipping business:
Examples: Photo mugs, photo frames, photo books, or photo blankets.
Source: Printful 
Monogrammed accessories
Personalized home decor
Examples: personalized wall art, engraved cutting boards, custom doormats, or monogrammed pillows.
Examples: custom t-shirts, jackets, embroidered hats, or monogrammed robes.
Source: Printful
Source: Printful
Examples: personalized stationery sets, including custom notepads, engraved pens, or monogrammed notebooks.
Source: Printful
Examples: engraved cutting boards, embroidered aprons, or personalized recipe books.
Examples: engraved pet tags, pet collars, pet bowls, and pet beds.
Examples: baby blankets, engraved baby photo frames, or custom-made baby onesies with the baby's name or initials.
Personalized tech gadgets
Source: Printful
Examples: Earphone cases, engraved USB drives, personalized phone grips, or custom laptop sleeves.
Examples: customized jerseys, engraved sports balls, or personalized sports team merchandise.
Examples: necklaces, bracelets, rings, or pendants can be engraved with names, initials, or meaningful messages.
Pro tip: If you're going to personalize products for your customers, provide clear instructions about personalization details and ensure that the preview images accurately represent the final product.
How to find the best dropshipping business ideas
Although this list of dropshipping business ideas is pretty comprehensive, you should always do your own research to find the best match for your own online store. To help you on that mission, you can count on some efficient online tools. And the best part: they're free!
Google Trends
Google Trends helps you determine if your dropshipping business idea or niche has an upward or downward trend. You can narrow your research by location, topic, and kind of research (web search, image search, news search, etc.). If the graphic is up or consistently linear, it's a good sign.
TikTok
TikTok is one of the strongest platforms for social selling at the moment, especially—but not exclusively—among Gen Z customers. To get some insights, scan the hashtag #TikTokMadeMeBuyIt.
Pinterest Trends
On Pinterest Trends, you can find what people are searching for based on time period, interests, keywords, age, and gender. This is especially interesting for businesses in the design, fashion, and home & living industries.
Trend Hunter
Trend Hunter is a "trend community" that leverages big data, user research, and AI to identify shopper insights and deep-dive opportunities. On their website, you'll find an abundance of ideas categorized into segments like Fashion, Tech, Life, Culture, Design, and others.
Source: Trend Hunter