That's a wrap – another whirlwind year gone by at Printful HQ! We've made our resolutions and goals for 2017, but before we dive full-speed ahead, let's look back at 2016 and take stock of what's changed, how we've grown, and what that means for you.
New registered users: 130,939
We thought 2015 was an explosive year, but we ain't seen nothing yet. 2016 continued on a steady, upward trajectory. We ended the year with 130,939 new registered users.
What does this mean? This isn't unique to Printful – ecommerce is a global trend that continues to grow.
Department store sales continue to decline, and fewer people are shopping at malls. Stores like Gap and Aeropostale are closing down. More people are opting to shop at independent retailers and supporting small business, and ecommerce retailers are popping up to accommodate this trend.
Average order value: $31.99 (including shipping)
What does this mean? This is a similar number to last year. You know what people are willing to spend, so price your products accordingly. 
Average fulfillment time: 2.8 days
What does this mean? We're not only scaling in space and staff, but also in efficiency. Some departments ship out products even faster – 75% of phone cases and 60% of hats are fulfilled in 24 hours. We want to lower fulfillment time across the board, so you get your orders more quickly.
Where do orders go?
The top 5 destinations we ship to haven't changed much over the past few years:
United States

Canada

Great Britain

Australia

Norway
What does this mean? The United States is still the most popular shipping destination by far. But European countries are picking up too – Norway is at #5 for the first time. One of our biggest goals for 2017 is to open a fulfillment center in Europe, so we'll likely see an increase in European sales in the coming years.
Most popular US cities?
How 'bout some regional pride? Most US-based customers are located in New York City, Los Angeles, and Chicago.
Best-Selling Product Categories
1. T-Shirts
T-shirts have been a crowd-favorite year over year, with the American Apparel 2001 reigning supreme.
T-shirts printed in 2016: 726,180
That's enough to clothe the entire population of Alaska.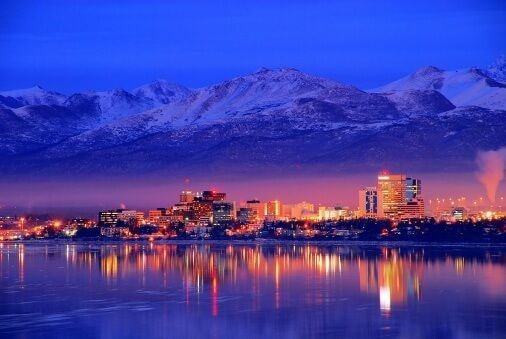 This year we also reached a special milestone: we printed our millionth t-shirt!
2. Posters
Posters are our most popular non-apparel product, third year strong.
Posters printed in 2016: 76,548
Or, enough to cover an NFL football field.
Another solid non-apparel category (and one we plan on expanding!). It's fairly simple to create mug designs, and we usually see an increase in sales during the winter months when hot drinks are a hot commodity.
Mugs printed in 2016: 64,330
4. Cut & Sew
This category includes leggings, pillows, dresses, and skirts. We added new cut & sew products in 2016 and we'll add more this year, so we'll definitely continue to this category rise in popularity.
Couple of products to look out for: cut & sew t-shirts and activewear.
Cut & sew products made in 2016: 62,921
What does this mean? While t-shirts are still a classic staple, there are plenty of other categories you can experiment with. One of the many great things about dropshipping is that you can test new products with relatively low financial risk.
And the Product List Keeps Growing…
In 2016, we added 38 new products, including:
Cut & sew sublimation products: dresses, skirts, tank tops, capri leggings

iPhone cases (5/5s/SE, 6/6s/6 Plus/6s Plus, 7/7 Plus)

American Apparel 2001 with tear away tag
This brings our grand total of products and variations offered to 224.
Bonus: in the past couple of months, we added more than 40 products to our Mockup Generator.
No surprise here – the busiest shopping time in 2016 was Cyber Week. Read this blog post for a full analysis of the holiday shopping season, or take a look at the chart below for the Sparknotes version.  
Cyber Monday sales eclipsed Black Friday by a small margin. But the key thing to note is that revenue has continued to grow every year and has more than doubled in 2016.
What does this mean? Plan your Cyber Week campaigns and projects on time in 2017! This blog post has tips on how to create Facebook ads for the holiday season, but it's useful info year-round so give it a read!
Total Customer Support Interactions: 216,437
Our customer support team is Printful's frontline – they work directly with you, our customers, to help with anything and everything you need. Without their friendly attitude and willingness to go above and beyond, we just wouldn't be the Printful you know and love.
So let's give them a hand! And break down their interactions a little more:
Total chats: 13,395
Total emails: 88,198
Total phone calls: 114,844
Bonus: Our support team has ambitious goals for 2017. We plan to implement 24/7 chat support, 3-hour email response time, and increase phone support from 9am-8pm PST. So you'll be able to reach us anytime, anywhere.
What Have Other Teams Been Doing?
Printful has a lot of moving parts, and each department works hard to keep Printful one of the best in the industry. Here's a look at some of our other teams.
Eat Sleep Code
We built Printful from the ground-up. Everything we do, we code ourselves. In 2016, our developers wrote 367,188 lines of code.
Design and Ecommerce Photography Services
This year, the Design Services team handled 3,119 requests. And our in-house photographer handled 461 requests.
Bonus: this year we'll also launch video services.
There and Back Again
In 2016, 20 people from team Latvia traveled to visit our LA team. Printful's CEO, Davis, takes the cake – he's traveled between Latvia and California/North Carolina 4 times this year.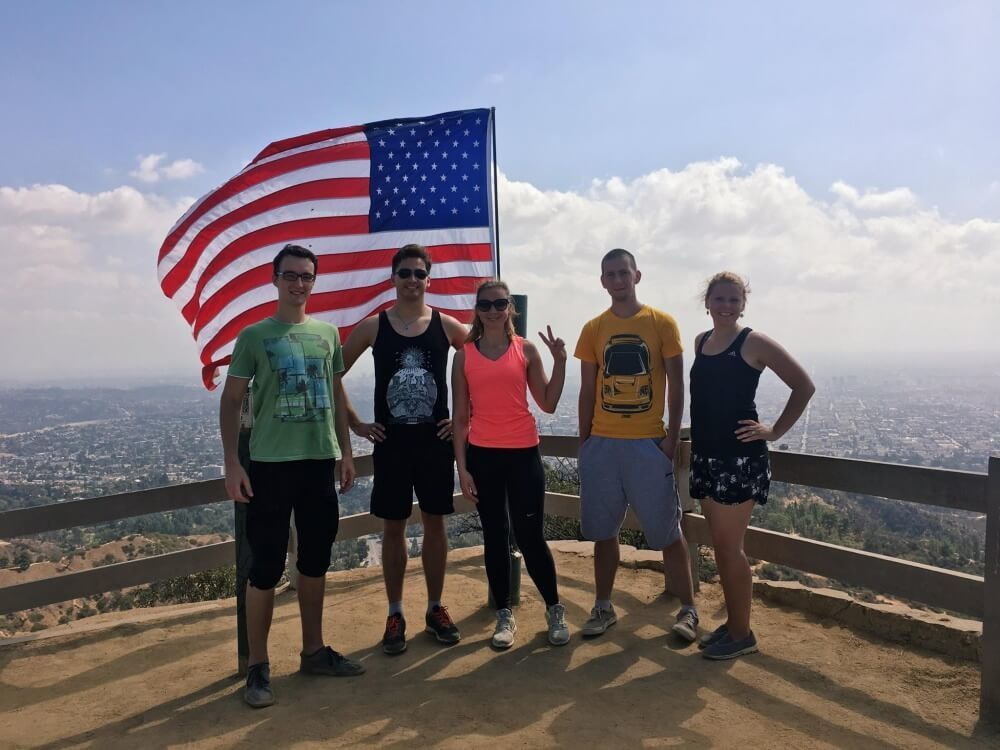 And in July 2016, the Latvia office had its first two guests from LA!
Top 3 Blog Posts This Year
If you haven't already, then check out our blog! It's full of resources about ecommerce. Start reading here, with the top posts of 2016:
The Biggest Change in 2016: East Coast Location
While a lot changed and improved in 2016, our biggest project by far was our new location on the East Coast in Charlotte, North Carolina. This is good news for you, because it decreases shipping time for your East Coast customers by an average of 1.5 days.
This branch is 100,000 square feet, which is 3x bigger than our LA fulfillment center. So it'll better suit us as we continue to grow.


For now, we're only printing some of our most popular t-shirt models. But we'll be expanding and adding more production in the coming year, starting with screen printing and embroidery.
What's Coming in 2017?
We don't plan on slowing down anytime soon – our plans for 2017 are bold and ambitious. These are some of the major goals we have planned:
1. Fulfillment center in Europe
The exact location is TBD, but main contenders include the UK and Latvia.
2. Hats in the Design Maker
We are the only dropshipper that offers this type of feature. It makes it loads easier for you to create realistic designs and mockups of hats without Photoshop. Play around with the Design Maker here.
One of our most-requested integrations, coming for you!
And Finally – Thank YOU!
Printful has come a long way since we launched back in 2013 – take a look here for the full journey. And it wouldn't be where it is today if not for our customers. You put your business in our hands and we work hard to do you proud. So thank you for choosing us, and here's to another year of kicking ecommerce butt!