Ready to get into how to make your home-based embroidery business stand out?
2. Defining a niche
Once you've decided how you're going to produce and ship products, now you need to pin down exactly who you're going to sell to. If you figure out your niche and fully adapt your embroidery business to your niche market, you'll have an easier time connecting with customers and standing out from the competition.
Selecting your niche also helps you make informed decisions when planning your:
Products and designs
Brand appearance and voice
Main marketing channels
For example, Riot Society sells printed and embroidered clothing for people interested in relaxed, minimalist streetwear. Their niche audience mainly consists of young adults looking for comfortable and stylish clothing that works great with shades, sneaks, and cool accessories.
To figure out what kind of niche and customer demographic best suits your embroidery business, try answering the following questions:
What are your passions and interests?
What are the values or desires of your customers' that you want to appeal to?
What unmet needs or pain points exist for your potential customers?
What existing embroidery businesses do you like and why?
What current embroidery trends can you incorporate into your designs?
If you want to learn more about running your own branded business, take a look at our step-by-step guide for starting your own clothing brand.
3. Pick what products you'll embroider
The products you embroider should align with your niche. Take, for example, The Philosopher's Shirt. Since 2016, the brand has been gaining popularity with its philosophy-themed merch. Customers can find t-shirts, hoodies, and other products with funny philosophy memes and references to famous philosophers on their online shop.
Why does it work? The store is popular with philosophy enthusiasts but also anyone who's into wordplay and graphic tees. It was a great idea that filled a niche market need, and their embroidery collection fits right in with their design style and theme.
These are things you'll want to consider when picking your products. You'll want apparel, accessories, or home & living items that make sense with your embroidery designs and niche. That way, customers are more likely to buy and enjoy your products. Let's take a look at the different embroidery options you have with Printful.
Apparel
If you decide to sell embroidered apparel, the first decision you'll make is whether you should stick to adult or children's clothing. If you decide to sell both kinds of apparel, then make sure each product aligns with your niche.
Adult Apparel
Adult apparel has more room for larger embroidery designs. You can choose from hoodies, t-shirts, pants, dresses, hats, or even leather jackets. How many types of products you sell depends on your target audience and what they're looking for.
Hats combine well with large, embroidered lettering or a standout center design. Since hats are worn year-round and tend to remain on trend, some businesses exclusively focus on hats and other headwear items using high-quality embroidery. If you want to learn more about selling embroidered headwear, we have a great guide that walks you through every step you need to know.
Other embroidery businesses tend to focus on hoodies and sweatshirts. These are always popular because of how wearable and comfortable they are. Stylish yet versatile, hoodies pair well with most outfits. Who doesn't love a cozy sweatshirt with a high-quality embroidered design?
It doesn't hurt to start with just 1 or 2 apparel products and offer various embroidery designs on each, that way you can focus on perfecting your designs and marketing your products.
Children's apparel
Children's clothing can be trickier to design because of the smaller embroidery area available. However, it's worth the effort. With its intricate detailing, embroidery gives a charming, extra-special feel to children's apparel as compared to regular printed products.
Also, embroidered clothing can handle regular feeding-time spills and general messes better than ink-printed designs thanks to how sturdy embroidered stitching is in comparison.
Bonus tip: parents want children's clothing that looks good—but is functional. You'll have a leg up on competitors if your children's apparel offers cute, original embroidery designs that are still practical for everyday wear.
Home & living
Home & living is a versatile product category for embroidery that includes blankets, pillows, throws, napkins, and more. People love embroidered home goods because the products feel higher quality and embroidered designs really stand out. You can put large custom designs on blankets, or small, delicate designs on towels to make them look and feel more luxurious.
Filling a space with beautifully embroidered pillows, blankets, and other decor can really elevate a home's interior design. That's probably one of the reasons why embroidered home goods are so popular!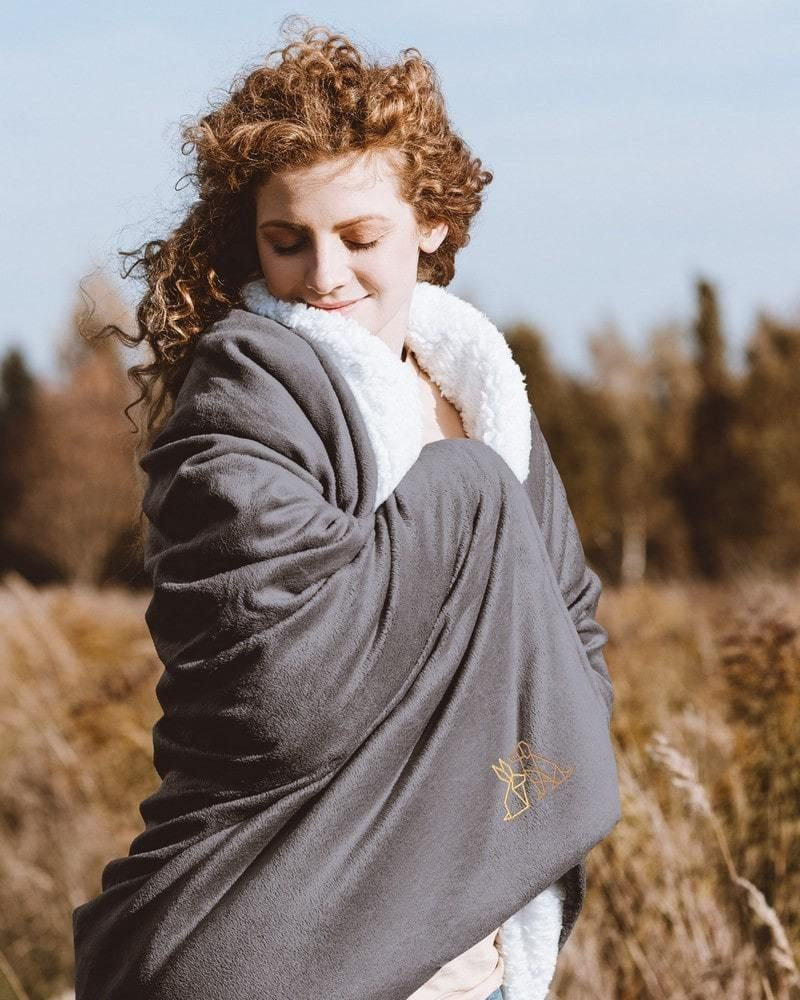 Consider designing a product line with various home goods that share a similar design theme. For example, you can offer a bedroom set with floral embroidery designs. To encourage more sales, offer a discount for orders that include at least 1 embroidered blanket, 2 pillowcases, and 1 throw blanket from your product line.
4. Bringing your embroidery designs to life
Now that you know what products you want to sell, it's time to start pairing them with your custom embroidery designs. First, you'll need to flesh out the specific design ideas that fit your niche. Next, you'll need to finalize which embroidery designs you'll move forward with. After, you have to figure out the colors and placement on each of your products.
Read on to help get your gears going.
Compile embroidery ideas
As we've discussed, the products you embroider need to align with your niche—and so should your designs. To better identify embroidery design ideas that'll sell, try answering these questions:
What designs come to mind when you think of your niche market?
What embroidered designs are popular right now that would match your target audience?
What designs do you notice competitors offering on their websites?
Take screenshots, save images, or draw out any designs that stand out to you. Use Pinterest, Google Docs, or a scrapbook to put together all your ideas.
If you're stuck, check out this list of embroidery ideas that sell. Don't directly copy other people's designs, as you could violate copyright laws and get yourself in trouble. Instead, try to innovate and improve on any designs you like, or come up with your own unique versions inspired by their designs.
Figure out embroidery placement
Plan out the placement of embroidery designs on the products you chose. Make sure to match each design to the right product, and consider the size, material texture, and color of your product. Afterall, what might work on a t-shirt might not look great embroidered onto a hat's front.
If you're working with an on-demand provider like Printful, make sure your designs fit the embroidery file requirements. Check out this handy guide that outlines everything you need to know about embroidery placement and design file tips.
Before the embroidery process can begin, our graphic design team needs to convert your file into a format that our embroidery machines can read, so it has to be digitized. Digitization transforms your design file to a format that supports embroidery, and carries a one-time fee for each new design. Learn more about digitization fees here.